Travel Fashion Girl is the ultimate women's travel resource for packing, fashion, and beauty! We help you pack light on your adventures through expert travel tips tailored specifically for women. If you're planning a trip and want to know what to pack, you've come to the right place. Sit back, relax, and let us do the hard work for you – it's your vacation after all!
Need Some Packing Inspiration?
Check out our recent posts!
---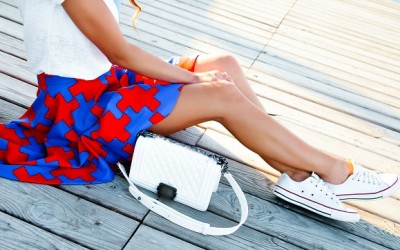 Wondering what shoes to pack when the temperatures are sky high? To help you choose, we've created five sets following the three-shoe rule. Take a look at our round up of vacation shoes for summer! Vacation Shoes for Summer Written by: Niki Landry ...
Choose a Packing List You Can Customize.
Take a look at our signature guides!
---
Love all the great travel advice TFG! You really helped me for my trek around Europe last year!
Thanks!
Erin
We LOVE to travel! I've bought lots of your recommendations and love them all. Keep the great stuff coming.
Janna
I've followed Alex for several years, I don't have any packing challenges! I did 3 countries in Europe with only an 18′ carry on and personal item.
Cassie
I am always over thinking it and over packing! Your courses have helped me a great deal and I especially love the packing lists!
Mary
As Featured in
---