Travel Fashion Girl is a traveler's guide to practical and stylish travel gear!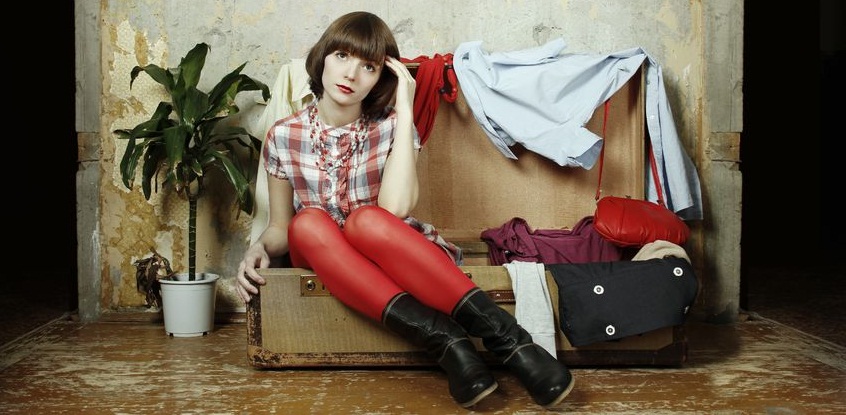 TRAVEL FASHION GIRL OFFERS WOMEN ADVICE ABOUT HOW TO PACK CLOTHING, BEAUTY PRODUCTS, AND TRAVEL GEAR THAT COMBINES FORM, FUNCTION, AND FASHION.
- – - – - – - – - – - – - – - – - -
Unparalleled packing lists, informative reviews, expert advice, and insightful interviews make Travel Fashion Girl a woman's best pre-travel resource. It features on the road fashion and beauty advice from seasoned travelers and backpackers.
Just as every girl is unique, so are the packing lists. TFG's Packing Lists offer detailed packing summaries about what to take and how much to pack through four specialized Universal packing lists as well as Locals Approved destination packing lists that are written based on first hand local travel tips.
Learn how you can maximize your travel wardrobe by mixing and matching Travel Outfits. By using a capsule travel wardrobe, TFG offers you new ideas about how you can transform your individual clothing pieces to create a variety of fun stylish looks.
Get the latest tips on beauty products and toiletries that will help you stay fresh and maintained. Product reviews provide insight into items that have been tried and tested by girls that are currently on the road or have already completed their trips.
Traveler interviews  reveal the fashion and beauty secrets of international leisure and business globe trotters. Interviews with a variety of travelers offer an inside look on what works for different girls as they visit a variety of countries around the world.
And above all, TFG helps you prepare for your travels in the most minimalist style teaching you the art of packing light through travel tips and video tutorials.
JOIN THOUSANDS OF OTHER TRAVELERS LIKE YOU AND FOLLOW TRAVEL FASHION GIRL ON FACEBOOK, TWITTER, PINTEREST, AND SIGN UP FOR THE MAILING LIST.
ABOUT THE FOUNDER AND EDITOR: Originally from Los Angeles, I've been traveling around the world since 2008. After working in the fashion industry for 7 years, a life changing experience in India inspired me to drop out of life and explore the world. 36 countries and 6 continents later, I've traveled as a tourist, a backpacker, and a vagabond. To learn more about my travels, check out my Wanderlust Timeline and to learn more about me, check out my personal blog: Wanderlust and the Girl.
Thank you very much for being a loyal reader! alex
GENERAL INFORMATION
PACKING LIST REQUESTS

Please allow up to 4 weeks for general packing list requests in order for me to research the best possible information on the destination. I do my best to accommodate most requests but if you need something very particular or last minute you may want to consider my personal travel styling offerings.

PERSONAL TRAVEL STYLING

If you have a very unique itinerary planned for an upcoming trip and would like me to help you customize a special packing list just for you, please email me and find out about my rates for personal travel styling.

MEDIA APPEARANCES / INTERVIEWS

I am available for interviews, speaking engagements, and guest blogger opportunities. Please email me with more details and I'd love to discuss how we can collaborate.

ADVERTISING

If you're interested in advertising your product or service, please refer to the advertising page.

CONTACT

Please feel free to contact me with your own experiences, questions, and comments. Would love to hear from you! Please visit my CONTACT PAGE for email addresses. I try to answer all emails within the same week, but if you don't get a reply the first time, I'm not ignoring you. I just have really bad time management skills so please send me a reminder.
Share and Enjoy
: ( votes)