Travel Fashion Girl is a traveler's guide to practical and stylish travel gear!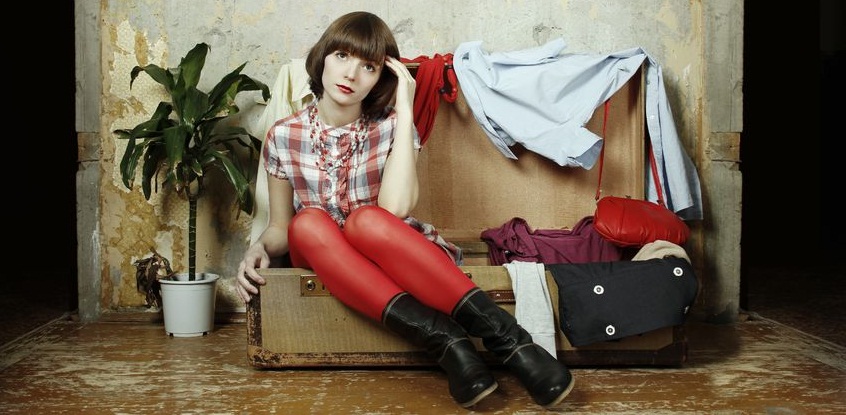 TRAVEL FASHION GIRL OFFERS WOMEN ADVICE ABOUT HOW TO PACK CLOTHING, BEAUTY PRODUCTS, AND TRAVEL GEAR THAT COMBINES FORM, FUNCTION, AND FASHION.
- – – – – – – – – – – – – – – – – -
Unparalleled packing lists, informative reviews, expert advice, and insightful interviews make Travel Fashion Girl a woman's best pre-travel resource. It features on the road fashion and beauty advice from seasoned travelers and backpackers. Find out why over 200,000 women a month are reading TFG!

Hi, I'm alex the editor and founder of Travel Fashion Girl – the ultimate online travel resource for women! 
I'm so excited and thankful that countless women have found my website useful in preparation for their travels.
I hope you'll find it helpful too.

I'm a digital nomad that left the corporate fashion world in 2008. A three-month travel stint has now turned into over 6 years of full time travel.
I'm originally from Los Angeles but don't actually have a home. In recent years I've rotated between LA, England, and Thailand while traveling everywhere in between. In total, I've been to 36 countries on 6 continents in 6+ years.
I base my travels around scuba diving for fun, research for TFG, and destinations that are most appealing for a long-term traveler.
You can learn more about me and my travels on my personal travel blog WanderlustandtheGirl.com.
- – – – – – – – – – – – – – – – – -
TravelFashionGirl.com was created by my own frustrations of the lack of information for women when I started traveling. In 2008, most packing tips were based around 2 pairs of trousers, 4 t-shirts, and 3 pairs of underwear – a packing list more suitable for a man as most were written by men.
I wanted to not only help offer women a more precise and visual idea about what they needed to pack but also practical items that were relevant to their needs.
I used my experience from 4 years on the road plus other traveler's feedback to research and create the most accurate information possible.
What began as my personal quest to learn how to pack light on my long-term travels has now turned into the most popular women's packing resource online. With over 200,000 monthly readers, thousands of women now avoid all the mistakes that I made when I first started traveling.
 – – – – – – – – – – – – – – – – – -
To help bring the best and most diverse packing advice, we have a team of amazing female writers with varied travel experience. Find out who they are here: TFG team.  If you're interested in sharing your own tips, submit an application!
Please feel free to contact me with your own experiences, questions, and comments. Would love to hear from you! Please visit my Contact Page for email addresses. I try to answer all emails within the same week, but if you don't get a reply the first time, I'm not ignoring you. I just have really bad time management skills so please send me a reminder.
To get the most use from the website, begin by reading these 5 items:
If you have any questions, please check out the FAQS page. You can also find more help by "liking" TFG on Facebook and posting a question that I will then share with other travelers to get you as much feedback as possible for your trip.
For additional visual ideas, please follow TFG on Pinterest and Instagram. Don't forget to sign up for the TFG newsletter to ensure you never miss a thing!
Thank you for visiting TFG and I wish you the best on all your adventures.
Happy travels!
alex
- – – – – – – – – – – – – – – – – -
PACKING LIST REQUESTS

Please allow up to 4 weeks for general packing list requests in order for me to research the best possible information on the destination. I do my best to accommodate most requests but if you need something very particular or last minute you may want to consider my personal travel styling offerings.

PERSONAL TRAVEL STYLING

If you have a very unique itinerary planned for an upcoming trip and would like me to help you customize a special packing list just for you, please email me and find out about my rates for personal travel styling.

MEDIA APPEARANCES / INTERVIEWS

I am available for interviews, speaking engagements, and guest blogger opportunities. Please email me with more details and I'd love to discuss how we can collaborate.

ADVERTISING

If you're interested in advertising your product or service, please refer to the advertising page.
JOIN THOUSANDS OF OTHER TRAVELERS LIKE YOU AND FOLLOW TRAVEL FASHION GIRL ON FACEBOOK, TWITTER, PINTEREST. DON'T FORGET TO SIGN UP FOR THE NEWSLETTER!
Share and Enjoy
: ( votes)