Backpacking Outfits: Pinterest Pics of the Week
Backpacking Outfits: Uncensored
What happens when travel fashion girls like you go against all the old school packing guidelines and wear what you actually like on the road? Nothing. The planet still rotates and you are just a little bit happier wearing your own style of clothing
Check out these non-traditional backpacking outfits:
Backpacking in Denim Shorts: Who said you had to wear convertible travel pants to trek?
Fitness or Workout Gear also makes for a backpacking friendly travel wardrobe.
No neutral colors in this backpacking outfit. You can make any color your basic. Doesn't have to be black or does it?
Travel fashion girls love Maxi Dresses as backpacking clothes. Well, maybe this image shows a different type of backpacking but it's pretty

The Ultimate Backpacking Outfit of the week goes to this stylish ensemble that breaks the rules and encourages denim. You ladies love it, so my vote goes to this travel outfit!
Break the traditional packing rules! Find you own personal balance between minimalism, function, and style.
If you break traditional backpacking outfit rules, tell us how! Share and comment.
Don't forget to follow Travel Fashion Girl on Pinterest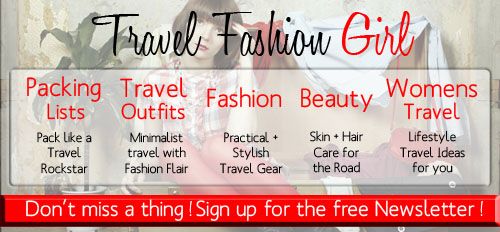 Share and Enjoy