This post contains affiliate links. Visit our Disclosure page for details.
---
Join our community of 500,000 stylish female travelers! Sign up for Travel Fashion Girl's newsletter and never miss a thing!
---
It's beach time! If you are one of the lucky people heading to a beautiful seaside destination this summer, then you may be on the hunt for a new swimsuit cover-up.
Cover-ups come in many forms, but for travel, I love versatile beach dresses. Keep reading for some stylish cover-ups that you can wear on and off the sand!
---
Versatile Beach Dresses
Written by: Niki Landry
---
Usually I stick to solid colored clothing when I travel, with the occasional stripe, dot, or plaid shirt thrown into my bag. If you are like me, then dresses are the perfect place to change up your scheme. Since they usually stand-alone and don't need to be paired with any other piece of clothing, opting for patterned beach dresses makes sense.
Dyed
It's tie-dye for grownups. Dyed pattern dresses are the perfect compliment to your tropical destination. They feel casual enough for the beach but can be dressed up with strappy sandals and chandelier earrings. You can even wear a denim jacket for chilly nights or a little more coverage. The whole look feels youthful and stylish.
You may also like:
Watercolor Dress | Scoop-neck Swing Dress | Handkerchief Dress
Plaid
Waisted Linen-Blend Cami Dress
Dresses that work well for the beach are ones that can be easily thrown on or off without too much fuss. These two plaid numbers have simple shapes and are relaxed enough to pull out of your bag and head straight to the beach. Add a pair of espadrilles and they also make a casual outfit for lunch or shopping during your trip.
You may also like:
Plus Romper | Plaid shirtdress | High Low Dress
Floral
Floral Print Off-The-Shoulder Dress
For a feminine and sweet addition to your travel wardrobe, try one of these floral print beach dresses. One option is an off-shoulder cut and the other has fun details and a maxi length. Both would be great with wedges for post-beach dinner and drinks.
You may also like:
Handkerchief Dress | High Neck Maxi Dress | Plus Short Flare Dress
Tropical
Large palm and tropical leaf prints are really popular right now. Instead of the typical bold green prints I've been seeing everywhere, I opted for two dresses with a different take on the pattern.
One is a neutral-colored tunic style and the other a colorful slip. Either would be a cool option for the beach or a day exploring a new destination. Since both have interesting prints and details, you can keep the accessories to a minimum.
You may also like:
Shift Dress | Cover Up Dress | Plus Midi Sundress
Stripe
My go-to pattern at home and when I travel is always the stripe. Tiny or wide, vertical or horizontal…it doesn't matter; I love them all. So I couldn't put together a roundup on beach dresses without including a pair of striped cover-up options.
I own the above maxi dress; it is super comfy and an easy beach option–just add a belt or chunky necklace for nighttime. The flirty off-the-shoulder dress below gives you the best of both worlds: stripes and a fashion forward cut.
You may also like:
Trolley Stripe Dress | Off-the-shoulder Dress | Plus Maxi Dress
Embroidered
I'm a big fan of embroidered yoke dresses for beach vacations. For someone who shies away from patterns, this is the right amount of detail and interest for me. Plus, the shapes are great for catching the breeze and keeping you cool.
Pair this with espadrilles or slide-on sandals for a simple, stylish, and comfortable outfit off the beach.
You may also like:
Cover-up | Embroidered Dress | Embroidered Dress
For beach shoes, try our top picks for these awesome styles: Espadrilles, Flip-flop Sandals, or Dressy Sandals!
---
If you still haven't found a dress that suits you, this season Loft has a huge selection of effortlessly chic dresses that would be a perfect addition to any travel wardrobe. In researching this post, I found so many options that I would love to have in my bag that it was hard to narrow down my choices!
What are your favorite beach dresses? Share your thoughts below!
---
For more on women's dresses, please read these posts:
---
LIKED THIS POST? PIN THIS PIC TO SAVE IT!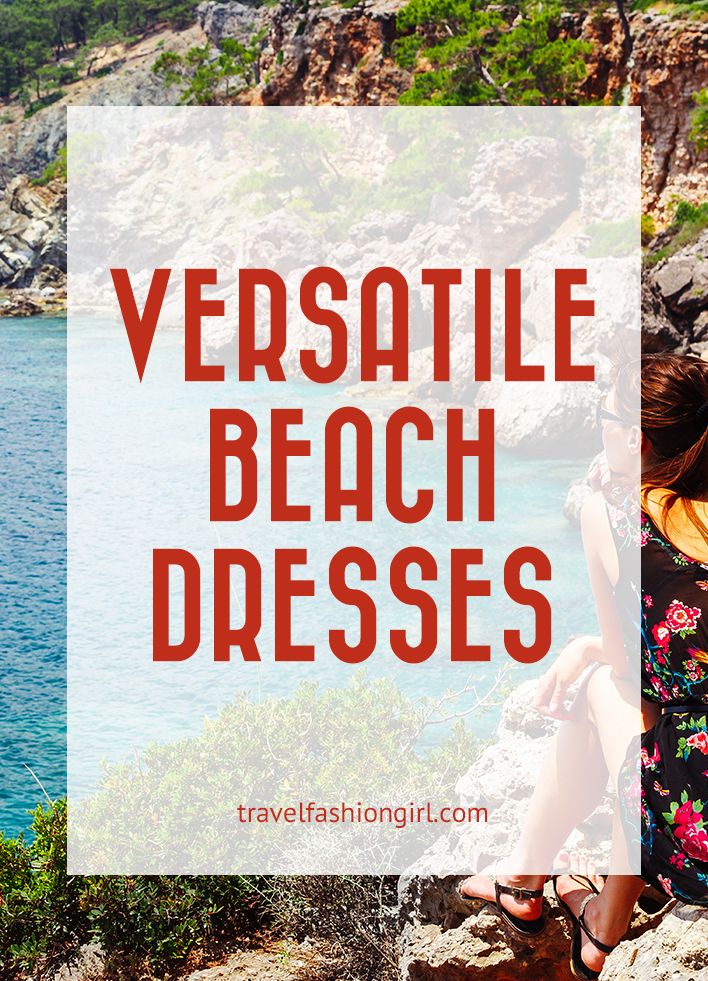 ---
Hope you liked this post on beach dresses. Please share with your friends on Facebook, Twitter, and Pinterest. Thanks for reading!
---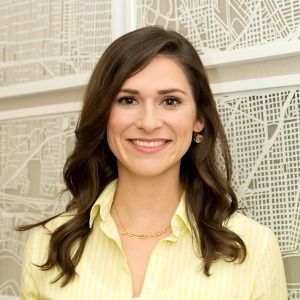 Author Bio: Niki is an interior designer and artist from Louisiana. In addition to her design work, she writes for local and online publications sharing her experiences and passion for travel. Niki is currently adding stamps to her passport while building her design practice, Niki Landry Designs.
---
Liked this article? Check out similar posts: