Convertible Travel Dress: The Twelve Ways Challenge Results and Review
Twelve Ways Review and Travel Outfits
After the first few days of my Twelve Ways, Twelve Days Challenge I thought I was going to be very tired of wearing the same clothing item, convertible travel dress or not, for the entirety of the challenge.
Verdict: If I liked the Twelve Ways dress before, I love it now! Attempting to mix and match outfits for travel with this convertible travel dress has made it into one of my favorite clothing items.
This is a recap of my Twelve Ways Travel Outfits:
Day 1: COMFORT
I am a temporary expat in Thailand and needed to go on a visa run to Malaysia. I usually wear comfortable clothing on these long travel days because they typically consist of at least 12 hours of bus time. I left the house at 6:30am (as seen in the 1st pic) and arrived in Penang at 8:30pm (2nd pic). Not only did I discover the dress was super comfortable during the journey but I also felt slightly more human arriving at my destination wearing something nicer than pajama pants.
Day 2: MODESTY
Although Malaysia is a Muslim country, Penang has a slightly more relaxed dress code because of the tourists. Regardless, I wanted to be respectful and wore Twelve Ways as a travel skirt while we went sightseeing around the historical area. I'm 5'2" so I was able to get a maxi skirt look but if you're taller, you can probably get away with a below the knee look which would still keep you modest for a more conservative country.
Day 3: RELAXED COVERAGE
Today we made our way back to Thailand so I needed something comfortable for the journey but also modest as we transferred through a more conservative part of Thailand – Hat Yai. I wore Twelve Ways as a tunic over leggings and used a long sleeve button up shirt as a slight cover up for my shoulders.

Day 4: DANCED THE NIGHT AWAY!
A friend I met in Playa del Carmen last year made a stop on the island and I took her dancing to one of my favorite clubs. I wore the Twelve Ways as top over short denim shorts but I was concerned that I'd be tugging the top the entire night to keep it from falling down like with most tube tops. To my surprise, I danced the night away and never had to worry about having a Janet Jackson malfunction! Top marks as a tube top!
Day 5: LITTLE BLACK DRESS (Skirt)
Wore Twelve Ways as a mid-thigh skirt today paired with a basic black tank top and belt. Together a simple yet polished travel outfit or a Little Black Travel Dress to be jazzed up with accessories. Nothing special today – just ran errands near Big Buddha.
Day 6: EVERYDAY
Nothing special today just grocery shopping and errands. Wore the Twelve Ways as a longer skirt with black tank top and scarf. I've been wanting a plain black maxi dress for a while, so this travel outfit is a good substitute.
Day 7: BOHEMIAN
Eager to play with the zippers, I wore Twelve Ways as a skirt with a high slit on one side and converted my wrap skirt into a top. Perfectly beach appropriate, my boyfriend liked the look!
Day 8: SAND AND SUN
Beach time is a big part of my travels so I had to put the dress to the test as a beach cover up. Other convertible dresses are too delicate to be worn on the beach. Fortunately, the salt water and sand didn't ruin the dress. I wore the dress home with a wet bathing suit and soaked the dress in fresh water to avoid any damage – perfect results!
Day 9: MARKET AND DRINKS
Friday night is a fun market at Fisherman's Village featuring great food and cheap drinks. I wore the Twelve Ways shorter in the front and longer in the back accessorized with a belt (and scarf that missed the pics). I liked this look because I was able to maintain proper coverage behind and show my legs a little in the front. If we had gone out dancing like we usually do on Friday nights after the market, I would have shortened the dress on both sides for a club outfit on the go!
Day 10: DATE APPROVED
I wore Twelve Ways as a top over medium length denim shorts and scarf for a special dinner and movie date night. We went to an incredible local Thai restaurant and watched the movie Loopers. It was nice to have a dressier top that I could wear on a special yet casual evening for a rare travel date night

Day 11: VACATION TIME
We made our way to Lamai for a little weekend getaway in one of my favorite beach enclaves. Wanting a more refined look, I wore Twelve Ways in the regular dress style with a colorful sleeveless button up top. Going to a more upscale vacation area, it was nice clean up the backpacker look.
Day 12: FUN and FLIRTY
Settled into my weekend holiday, I wore Twelve Ways in a short style to hang out by the beach before jumping in to snorkel in the beautiful bay. Wearing the dress like this I feel fun and even flirty but it's nice to know the same travel dress can also convert into a more modest clothing item like on my first days in Malaysia.
Even though my Twelve Ways, Twelve Days Travel Challenge is now over, I will continue to play dress up and mix and match outfits for travel. with this convertible travel dress. I realize that Twelve Ways is a perfect basic palette ready to transform style with the right twists and accessories. It's super comfortable (and roomy in a forgiving way) so it's also become my favorite "house dress" just to lounge around and work.
Stay tuned for more style ideas and product reviews! Don't forget to follow my

Pinterest Boards

to see this and future product reviews. If you found this post helpful, please share and re-tweet. Thanks!
*While I did receive two complimentary Twelve Ways dresses, I didn't receive any compensation for the challenge other than fun and new travel outfit ideas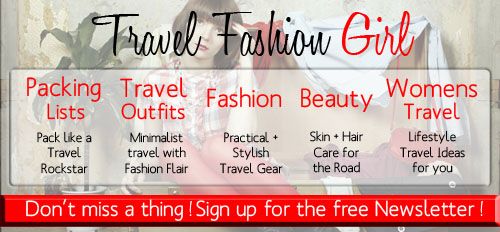 Share and Enjoy