Convertible Travel Pants for Women
Trekking Pants Go to Trial – Pack them or Forget Them?
Why is it that the best travel pants in our bags also happen to be the least attractive?
Sad but true, convertible trekking pants (or trousers) are an essential part of traditional backpacking clothes. However, as the packing rules change, many travelers including flashpackers are opting against this clothing item all together.
Why do we need a pair of convertible trek pants when we travel? Why can't we just wear regular trousers, jeans, leggings, anything but these dreaded travel pants?
Travel Fashion Girl takes Trekking Pants to trial to determine whether or not we should pack them or forget them
Those in Favor of Practical versus Fashionable, Say Aye!
1) Multi-purpose: You can wear them as pants or shorts and with one quick zip, relieve heat mid-trek. Getting multi-use from your travel clothing items is a travel must!
2) Practical: Specialty trekking pants tend to be produced with quick dry fabric which is a travel clothing bonus. Not only will they dry quickly when you wash them but also if you get caught in the rain or mud on a trek.
3) Durability: The high price tag for these babies usually ensures a certain level of quality. They're made to last and withstand even the most torturous backpacker treatment.
Those against these Alleged Style Offenders, say No!
1) Style: They're just downright fugly and visually unappealing. You would hardly choose to wear them out in at home so why would you want to do it anywhere else?
2) Design: Generally available in unflattering cuts, even a supermodel can't make these travel pants look good. Boxy cuts, high waists, and formless seams, these pants look like they were made for a man in women's sizes.
3) Cost: They're expensive! Why should you pay a high cost for something you don't even like or want to wear? You can spend your hard earned dollars on so many other things…
Jury Adjourned! And the Verdict?
In the Travel Fashion Girl legal system, justice is based on individual rights. The golden rule of packing is to be happy with your travel clothing. If it works for you, great! If it doesn't, how about an alternative?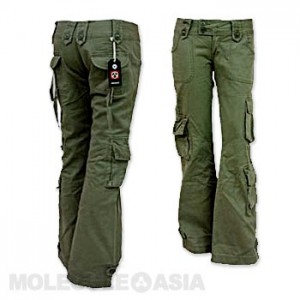 A great alternative to convertible pants are cargo pants for women. They have a utility feel, convenient pockets, and can easily be found in durable fabrics. In fact, for the first two years of my travels, I used a very comfortable pair of cargo pants I bought at Forever 21 for $19.99. They hung dry super quickly and I liked wearing them at home, too. If you just can't find a set of trekking travel pants that work for you, get a pair of cargo pants for women instead.
What do you think about this travel essential? Do you have a preferred set of pants or trousers to wear on a trek? Would love some feedback, comment!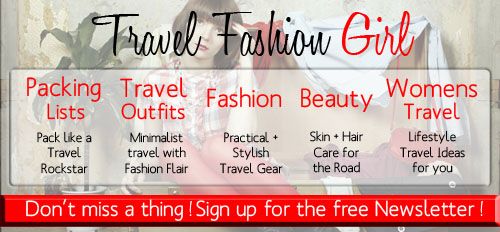 Share and Enjoy