This post contains affiliate links. Visit our Disclosure page for details.
Are you headed to South America or Europe and wondering how to explore in comfort and style while packing carry-on only? Figuring out which tops and bottoms to bring is hard enough, but then you start thinking about shoes. Shoes! Shoes are the fun cherry on top (at the bottom?) of an outfit, and this shouldn't change just because you're globetrotting.
The solution?
The casual sneaker.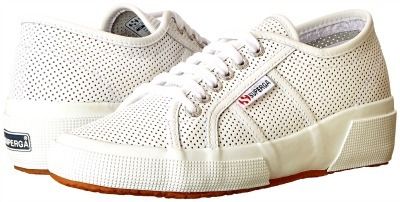 Superga 2905 Cotw Linea Up And Down
Find out why fashion sneakers for women make cute comfortable shoes for travel!
---
Travel Fashion Sneakers for Women
Written by: Claire Gros
---
The great minds of the fashion industry have come together and gifted us with comfortable fashion sneakers that are actually adorable. These are a great fit for so many occasions: walking around an urban city, visiting a winery in a summer dress, climbing to the top of a cathedral, taking a promenade on dirt paths…you get the idea!
Here are 5 reasons why you should never pack for a trip without them:

➊
They look good with literally any outfit.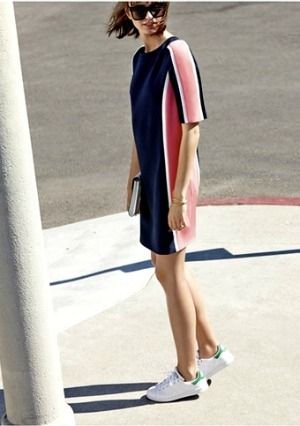 Casual fashion sneakers like these are sleek enough to wear with a dress without destroying its elegance. It's a perfect complement to a boyfriend jean, and looks great slipped on over tights and a skirt. No matter where your travels lead you, sneakers for women are your best fashion accessory.
➋
They come in a multitude of styles to fit your look.
Are you more of a girly girl? A tomboy? Do you like bright pops of color? Or more-so neutral tones? There is a plethora of brands and styles out there for your sneaker to feel like it was made just for you. We love versatile snake prints!
➌
They are mixed weather friendly.
No matter if you're travel to cold or warm climates, casual fashion sneakers will do you justice. You can heat up your sneakers with a thicker sock to keep your feet snuggled under the warmth of your pants. Or if you're headed to a sunny tropical climate, you can opt for discrete sneaker socks that are just thin enough to keep your foot from rubbing against the shoe while remaining breezy.
➍
They are easy to clean.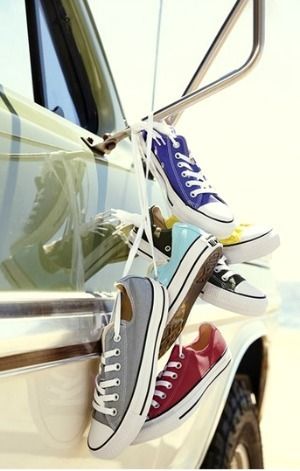 So you wore your sneakers through the park and they got a little dirty? No problem. Use a soft cloth to wipe away any surface dirt, gently rub them with warm water and soap, rinse, and voila! Throw them in a sunny spot while you do your other can-never-be-as-great-as-your- sneaker shoes and they'll dry in no time.
If you are reading this far enough in advance, you can even take preventative measures to keep your fashion sneakers looking fly. Before your trip, treat them with a stain and water repellent to protect them from the adventures ahead.
➎
They will not take up half of your carry-on.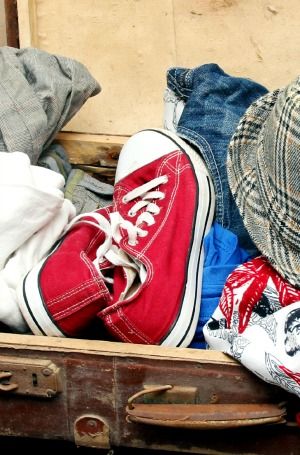 Although it's likely you'll want to have these cute and comfortable fashion sneakers on your feet 24/7… in the rare case that you want to pack them into your luggage, they will take up almost no space.
Smush them one on top of the other so the heels are touching to ensure a tight squeeze while protecting the rest of your clothes from street dirt. You can also use shoe bags like these to keep your belongings clean.
Travel Outfit Ideas
---
---

---
If you need arch support, these travel shoes may not work for you. However, if your feet are comfortable wearing flat shoes, they are the perfect shoe option for travel!
What are your favorite fashion sneakers for women? Share in the comments!
---
For cute comfortable shoes for travel, please read:
---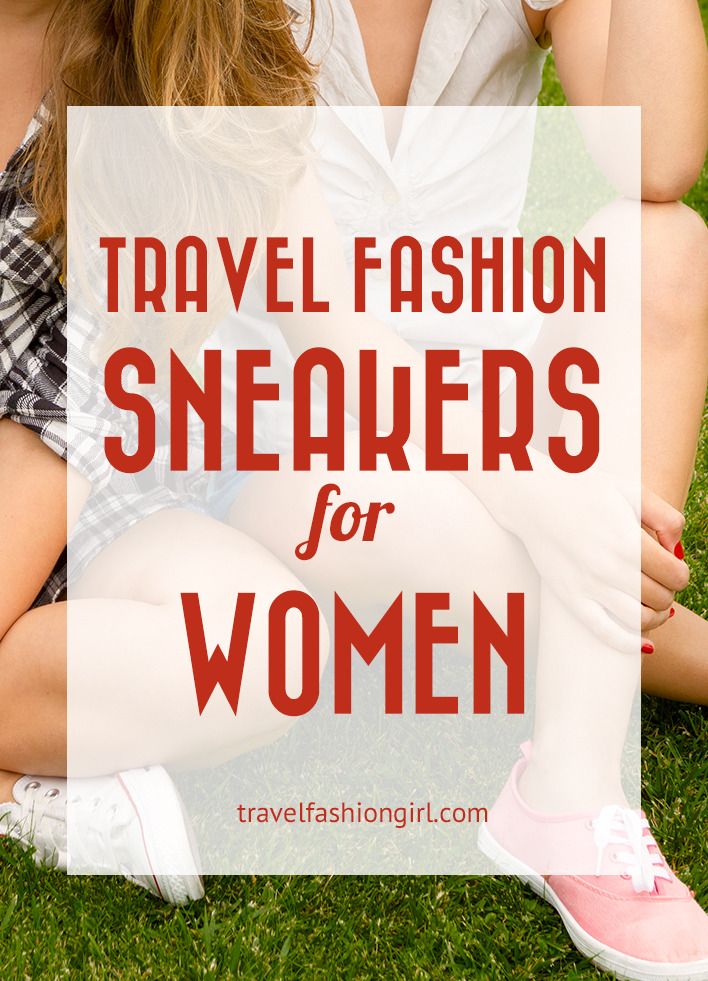 ---
Hope you enjoyed this post on fashion sneakers for women that travel.  Please share it with your friends on Facebook, Twitter and Pinterest. Thanks for reading!
---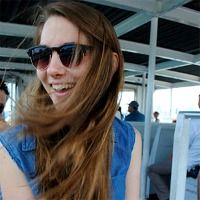 Author Bio: After three exciting years in New York, Claire Gros left the big city in pursuit of the alluring unfamiliar.  She now finds inspiration in the traveling summer solstice and the affordable flights that keep the sun in her sky. Follow her journey on instagram: clurrgros.
---
Liked this article? Check out similar posts: