Big Thanks! Hot Topics and Stats: First Month Summary
Thank you so much for following along with me on the first month of Travel Fashion Girl. It's been a crazy, sleepless, and exciting ride. I am beyond overwhelmed at the response with you Travel Fashion Girls (and some Travel Fashion Guys) everywhere!
Over 1000 unique visitors, 6000 page views, 650 Twitter followers, 150 Facebook likes, and 55 Pinterest followers in the first month. Wow!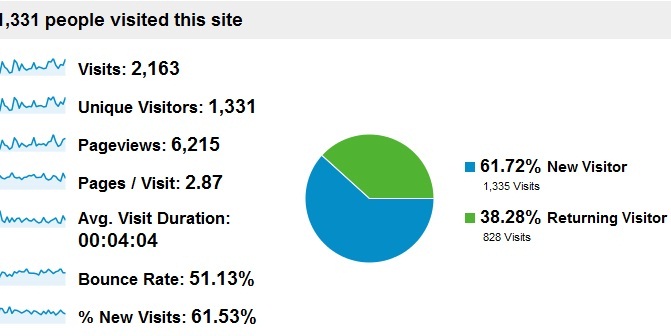 Gigantic thank you! After one year of planning, I'm happy you like my practical and stylish packing advice.
If you haven't followed TFG on Twitter or Facebook, what are you waiting for?

Hot Topics Summary of the month
Travel Fashion Girl was born!
Dry Shampoo is every girl's best friend.
You hate, detest, and would rather burn convertible pants before wearing them.
Maxi dresses were not only a huge trend at home but also on the road.
Jeans are a travel must!
Maxi Skirts are the new LBD.
Twelve Ways is the new LBTD.
It is possible to travel for 6 months with just a day pack and four pieces of clothing.
Majority rules and travel isn't just about function, it can be about fashion too!
Contributors and Mentions
Edgy June Travels named Travel Fashion Girl on her list of favorite girl's sites! Thank you!
It's One World Travel launched with impeccable backpacking checklists but recommends TFG as the "go-to" site for girly packing needs.
Spunkygirl Monologues featured a guest post about my personal "On the Road Travel Beauty Routine".
HostelBookers featured a TFG guest post about the "Top 5 Multi-Tasking Fashion and Beauty Gear".
Twelve Ways is featuring a series of TFG guest posts along with the current "What to Wear On a Cruise" post. Don't forget, you can still get $25 off a new Twelve Ways Convertible Dress, the ultimate Little Black Travel Dress with the code TFG813!
What's new?
There are some new and fun things in the works with Travel Fashion Girl including the upcoming launch of the official "TFG Shop" where you can buy products that TFG and other travelers recommend. A bunch of readers have asked me where they can find the clothes and products featured on the website and you'll soon find out!
Stay tuned next week for a fun contest. Get a chance to win a travel fashion must have!
A special thanks this month also goes out to Kieu from GQTrippin, Erica from Over Yonderlust, Diana from D Travels Round, Leora from An American Girl in Transit, Malin from Haute Compass, and Brandy from It's One World Travel. These wonderful travel fashion girls took the time to share great tips and advice with you.
Please continue to send me travel fashion and beauty tips and products that you think would help travel newbies and don't hesitate to ask for advice on your upcoming trip. I'll make a special Travel Q&A just for you! Feedback, comments, suggestions – always appreciated. Travel advice contributions are also welcome. Travel Fashion Girl at Gmail Dot com
All in all, a wonderful first month. Thanks again, you Travel Fashion Girls rock!

Xoxo, alex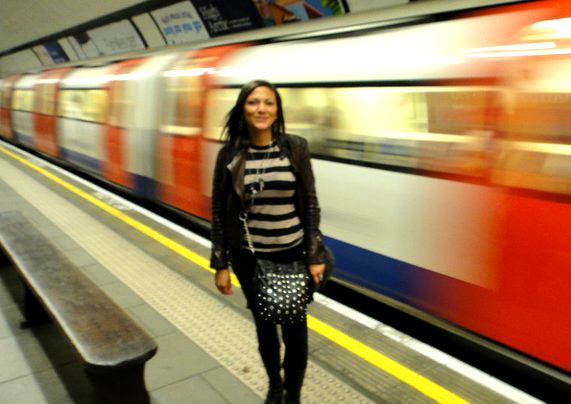 Share and Enjoy