Happy New Year Giveaway!
Ring in the New Year with a special giveaway from Travel Fashion Girl and Naughty Travel Guides!
As a special thank you to all my readers for making 2012 an incredible year, the masterminds at Naughty Guides are going to give one lucky travel fashion girl a copy of their brand new book:
If you're a Sex and the City fan then you'll love this book! It offers women the inside scoop on where to stay, go, shop, eat, drink, and more when you visit the Big Apple. I love their unique take on it! It's like stepping into the world of Carrie Bradshaw.
Whether you're planning a fun weekend away with the girls, a romantic trip with your new or vintage flame, or just want to add a beautiful coffee table book to your collection, sign up to win!
This giveaway is open to residents of the USA, Canada, and the European Union.
Don't forget to check out Travel Fashion Girl's Naughty Packing List and get into the "New York woman's state of mind" with Naughty New York travel guide
Thanks again for being incredible supporters of Travel Fashion Girl. I look forward to another wonderful year with you!
Please share and re-tweet this giveaway with other travel fashion girls :-)
*While I did receive a complimentary copy of this product, I didn't receive payment. This giveaway is just for you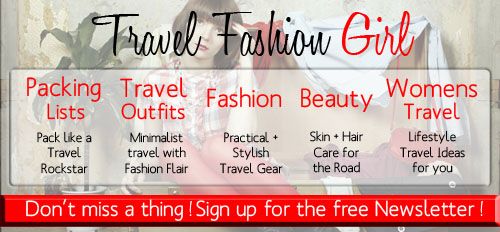 Share and Enjoy