---
Join our community of 500,000 stylish female travelers! Sign up for Travel Fashion Girl's newsletter and never miss a thing!
---
Linen clothing is perfect for summer and warm weather travel. Stock up on this vacation staple with this season's ten best pieces!
---
10 Summer-Inspired Linen Clothing Styles
---
Linen regulates temperature nicely, making it cool to touch. At first, it may seem dry and rough, but after a few more washes, linen clothing turns softer and smoother.
We love this fabric because it's super comfortable in the heat. Unlike cotton, linen doesn't stick to your skin even when you sweat and allows better air flow which cools your body down. This is great news if you're traveling somewhere hot this summer: you won't feel clammy in your clothing just comfortable.
If you think this fabric is cool (which we think it is), here's a list of chic, comfortable linen clothing pieces you can add to your travel wardrobe in time for your summer vacay:
Beautifully Basic
The ideal travel wardrobe includes several basics like Madewell's Spit Neck Sleeveless top. You can easily mix and match this easy-to-wear blouse with just about anything! Wear it with shorts or with jeans, and finish it with flat sandals or preppy ballet shoes on your way to Spain.
Think Tank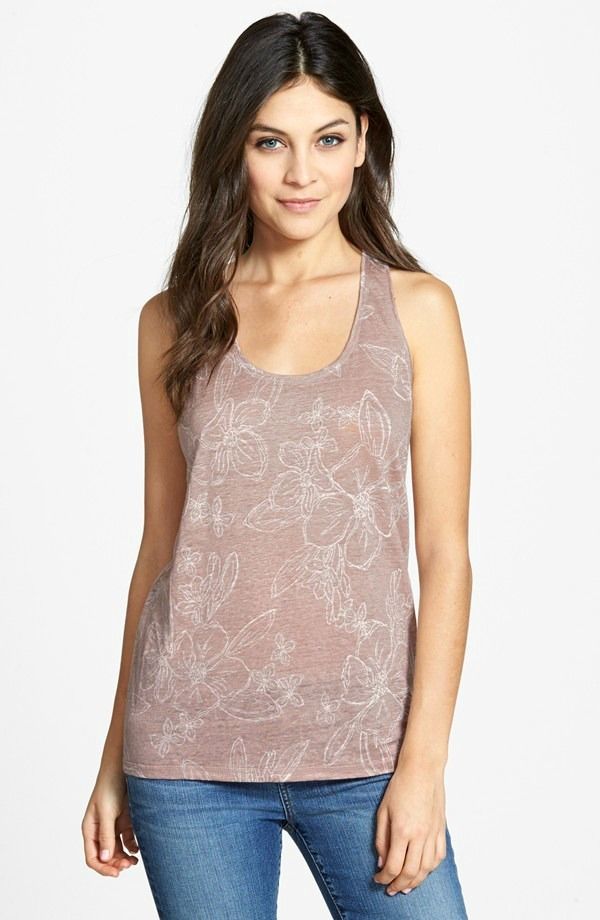 A pop of color is always a good thing this season, and Halogen's linen tank is a no-brainer addition to your wardrobe. Wear it with a skirt, shorts or pants while visiting Sao Paolo, Brazil, and still look in with the crowd.
Fancy Pants
Wander the streets of India in Stem's Linen Track Pants. They're fresh, cool and delightfully chic. The best part is they won't weigh down your luggage and will keep you comfortable in the heat.
In The Navy
Show of your legs as you breeze into Florida's seaside cities. While black will always be in, why not choose a pair of shorts in another classic color, like navy? Vince's Cuff Linen shorts are best for a casual look when worn with cute sandals but can also be dressed up for night with a pair of wedges.
Check out the most travel-friendly wedges!
Tune into the Tunic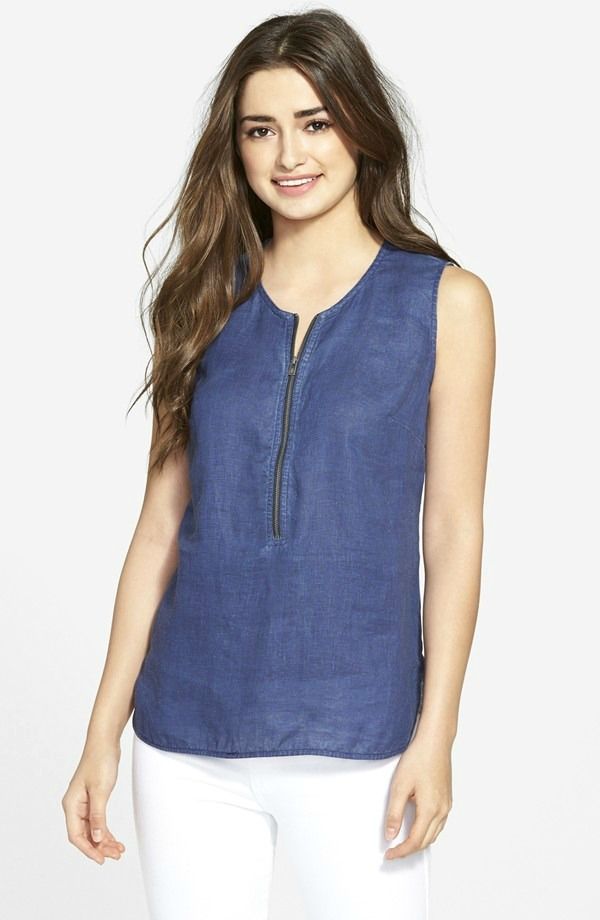 The nice thing about tunics is that they're versatile and can be worn outside or tucked into your bottoms. Simplicity with edge, Tommy Bahama's indigo sleeveless tunic is definitely on our wishlist. Stride along Paris' Champ Elysees without a sweat on this delicate piece, finished off with a skirt or white Capri pants.
Linen Plus
We all know dark colors attract the heat, but Eileen Fisher's Organic Linen Tank wicks it away. The great part about this top: it's available in a broad range of sizing. The loose, flowy fit offers coolness is perfect when paired with jeans and sneakers while navigating through the colorful streets of Central America.
Ripe for Stripes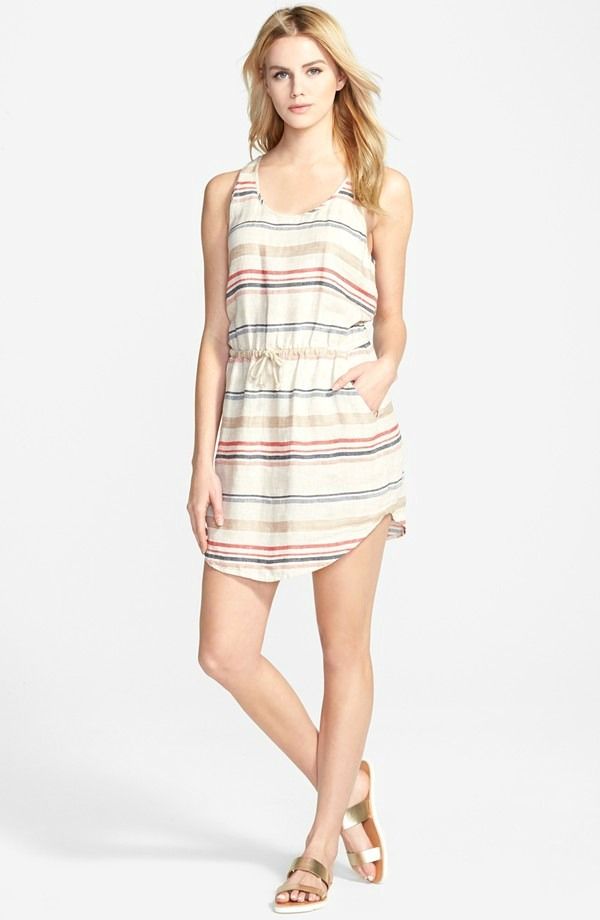 Go aboard the nautical-inspired trend with Hinge's Stripe Tank Dress. Oh-so pretty and comfortable we love A-line skirts to match every body type. Our tip? Wear it with sandals and head on to your Caribbean cruise with this lovely one piece.
Take a look at these cute summer sandals!
Bohemian Belle
Enjoy a laidback look with this pair of bottoms from Kut. The linen and cotton blend cargo pants offers a convenient alternative to denim, plus, it's lighter on the luggage. Keep cool in the tropics or stay casual in the city. As a bonus, these might also help shield you from mosquitos and other summer bugs.
Here are 9 other alternatives to traditional travel pants!
Pink Print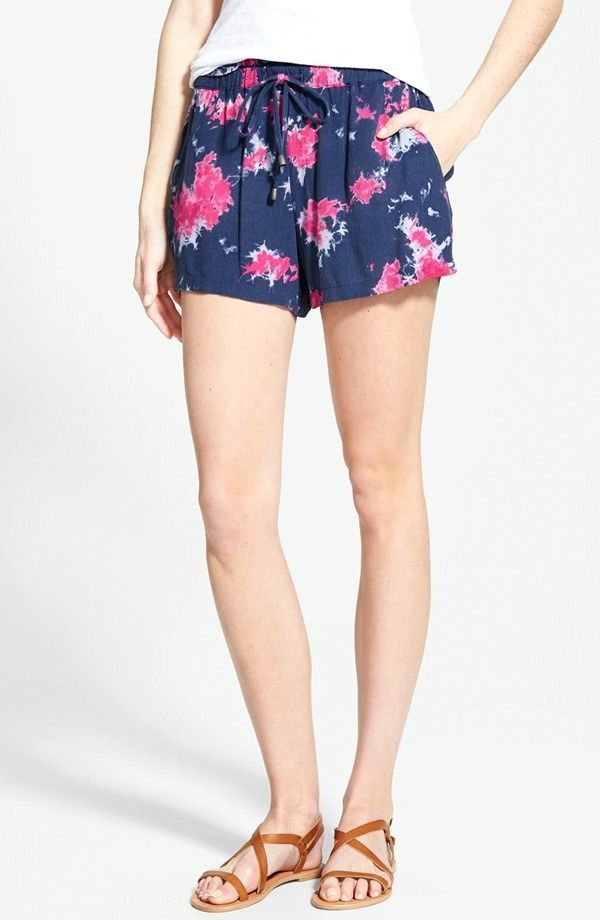 Brighten up your summer outfit with Splendid's printed drawstring shorts. This relaxed pair gives off an offbeat vibe, perfect for your beach getaway. Match it with a cropped top or a fringed poncho and look young and hip along the shores of Bali.
All Covered Up
A cardigan this summer? Why not? The perfectly packable layer, look chic and stay warm with this versatile cardi from Halogen. Use it as a cover-up on the beach or as a light layer on the plane. Linen makes the ideal fabric for a summer-worthy wrap!
---
This summer, linen clothing is in. But despite the rising temperatures, you can always feel and look cool with the right clothing in the right fabric. 
What's your favorite summer-inspired linen clothing? Please comment below!
---
For more posts about summer fashion, please read:
---
Hope you liked this post on summer-inspired linen clothing. Please share it with your friends on Facebook, Twitter and Pinterest. Thanks for reading!
---
Liked this article? Check out similar posts: