A neck pillow is one of the must have items for every traveler. When it comes to long bus rides, trains, and planes comfort is key.  Find out the top 10 styles!
---
Neck Pillow Styles: Top 10 Best Sellers for Travel

---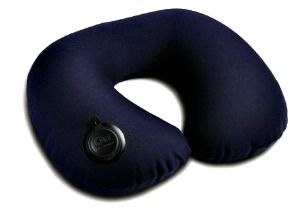 I always keep my inflatable air pillow in my day bag on travel days. I can inflate it when needed and it is easy to store when not in use. It doesn't take up any space at all and is feather light. After a trip (or during a long one) just throw the cover in the washer and hang to dry.
If you end up shopping during a trip and need more luggage space, you can always remove the inflatable portion and stuff the cover with clothing! This is also a good way to sneak more into budget airlines.
The only cons when it comes to inflatable neck pillows is that they pop easily. However, because they're usually under $10, I don't mind investing in a new one every other year or so because the benefits are worth the money.
Just in case this inflatable neck pillow isn't your preferred choice, these are:
The Top 10 Best Selling Neck Pillows
➊
Travelmate Memory Foam Neck Pillow

➋
J Pillow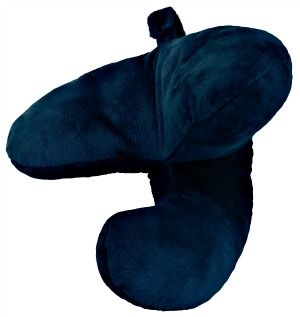 ➌
Crafty World Deluxe Comfort Master Neck Pillow
➍
Lewis N. Clark Adjustable On Air Neck Pillow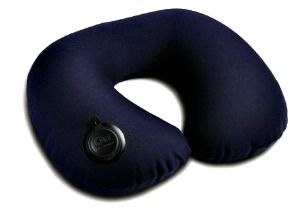 ➎
CABEAU Memory Foam "Evolution Pillow"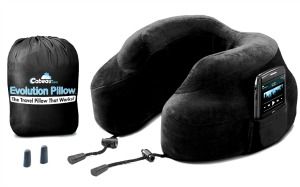 ➏
SleepMax Labs MicroBead Ultra Soft Travel Neck Pillow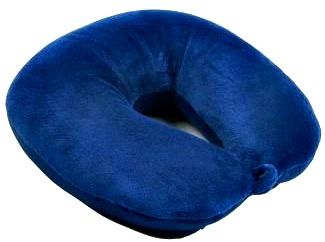 ➐
Aeris Travel Neck Pillow with Comfortable Bag
➑
Etronic ® Ultra Comfort Massage Travel Neck Pillow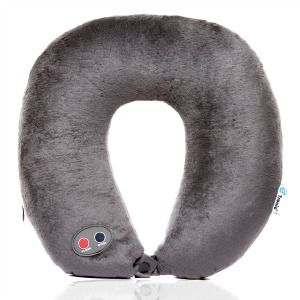 ➒
Rio Home Fashions Large U Neck Memory Foam Pillow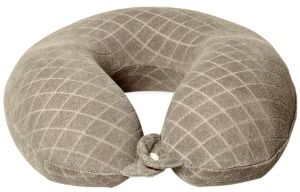 ➓
World's Best Feather Soft Microfiber Neck Pillow
While inflatable air  pillows are easier to pack, the above CABEAU Memory Foam "Evolution Pillow" just might change my mind!
---
Do you travel with neck pillows?
---
For more tips and ideas on travel essentials, please read the following:
---
Hope you enjoyed this post on the best selling neck pillow styles. Please share it with your friends on Facebook, Twitter, or Pinterest. Thanks for reading!
---
Liked this article? Check out similar posts: