Think shorts are only for the beach? Think again. These stylish summer shorts for women will take you from day to night, city to sea, and so much more! Read the post to choose from a wide variety of styles (and lengths, too)!
---
Summer Shorts for Women
---
Shorts are a controversial topic on Travel Fashion Girl. Not all female travelers feel comfortable wearing them and some even say you shouldn't use them after a certain age (30, ouch).
Hearing so many opinions about one of my absolutely favorite pieces of clothing caused a bit of internal conflict in my life. I chase the sun. I live by the sea. I don't like wearing skirts. And I love wearing shorts.
BUT was I no longer allowed to wear them in my early thirties? Heartbreak.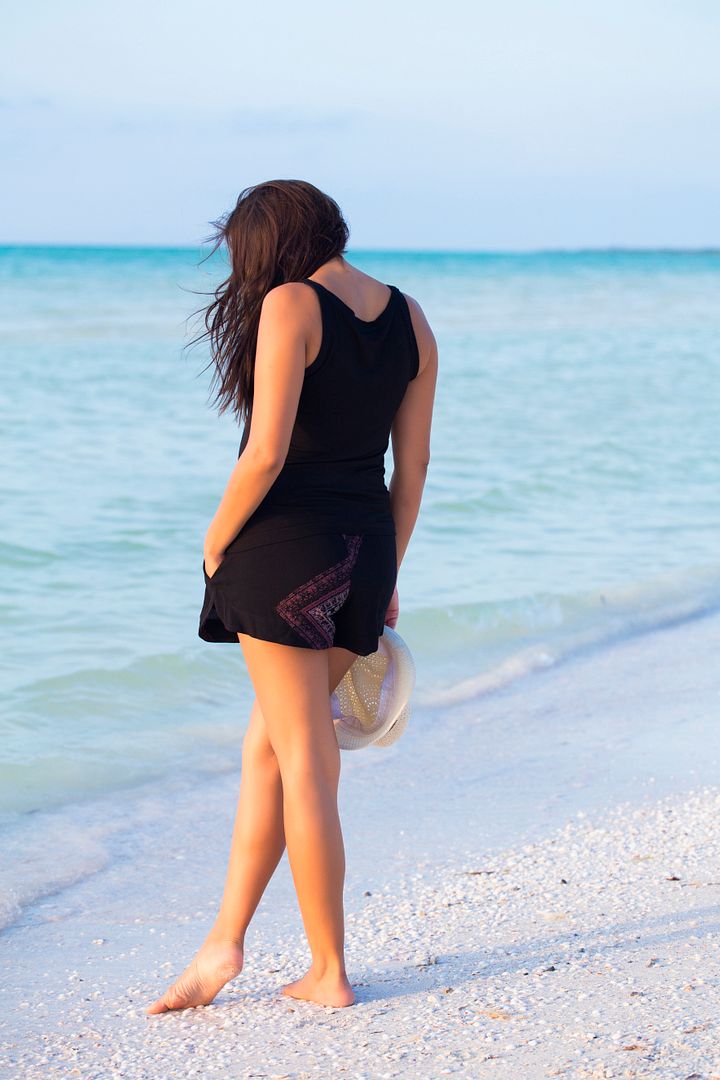 During my time living in Playa del Carmen any confusion I've had about shorts has subsided. I've seen women of all ages, shapes, and sizes wear shorts that were not only vacation appropriate – they were extremely flattering, too. If they could wear them, why can't I?
An Italian fashion stylist in Rome explained to me her theory about shorts: if you have the legs, why not? It's as simple as that.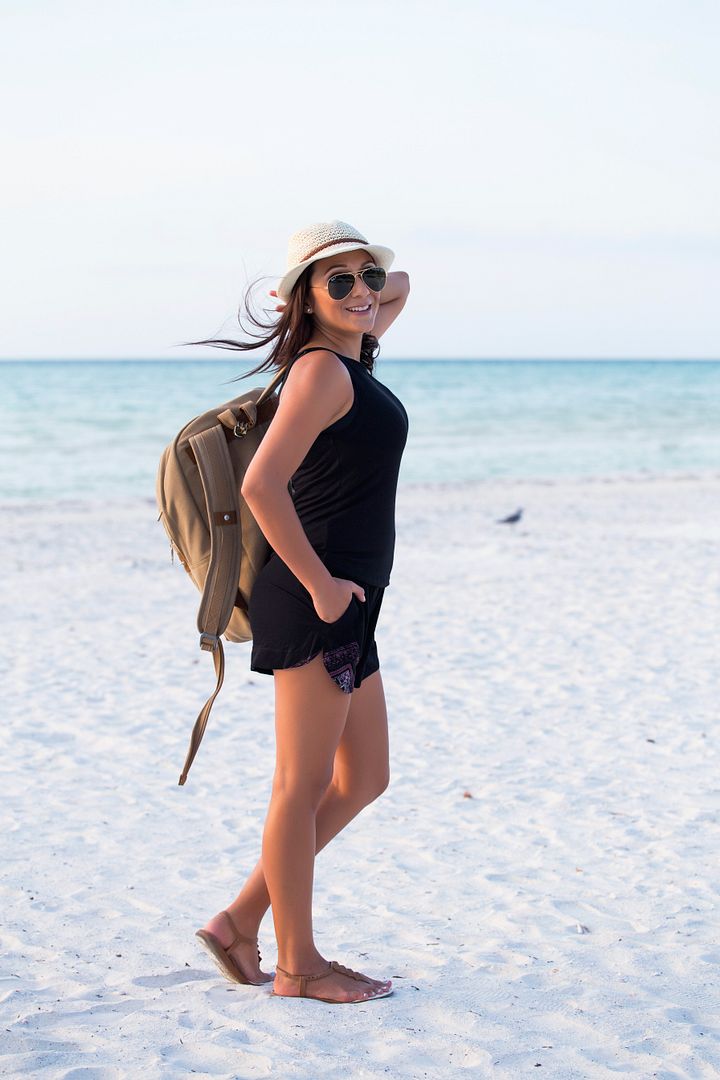 Violet Diamond Shorts / Cotton Tank / Anti-theft Backpack / Sandals 
With a newfound confidence, I'm eager to wear my favorite piece of clothing once again and I've recently come across several pairs that I thought were absolutely perfect for travel!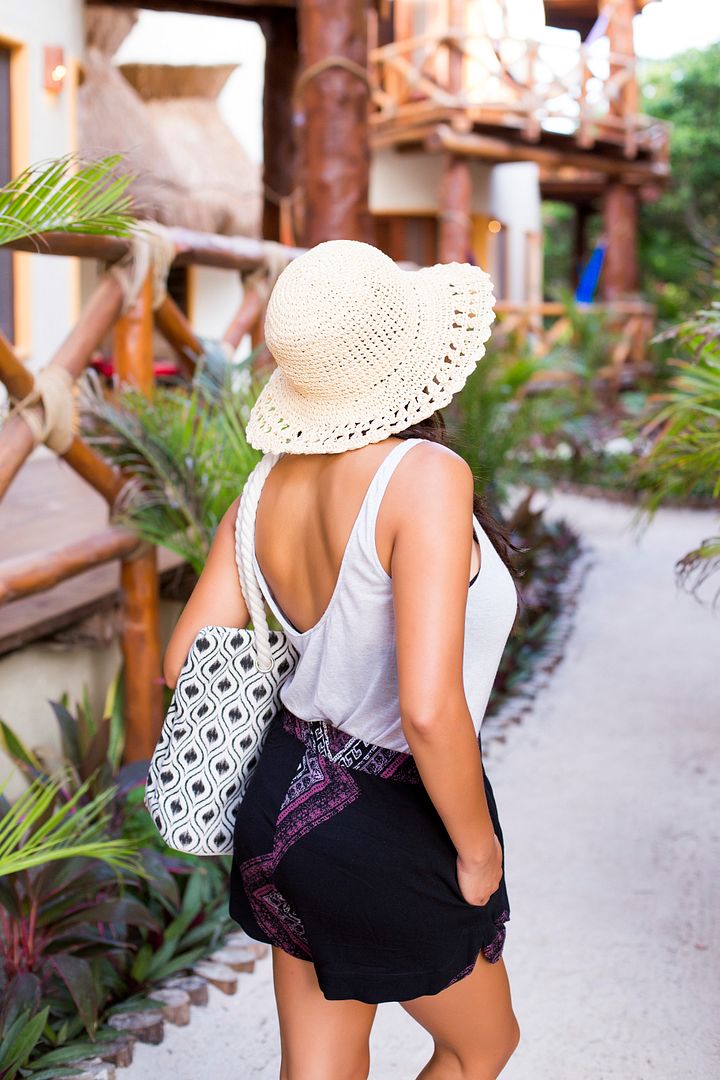 Violet Diamond Shorts / Beach Bag / Packable Hat / Grey Top
I had two types of shorts on my shopping list this past month: weightless summer shorts and a light chambray pair to replace my heavier denim. So far so good! Soul Escape seems to have read my mind and started stocking exactly the type of shorts I was looking for!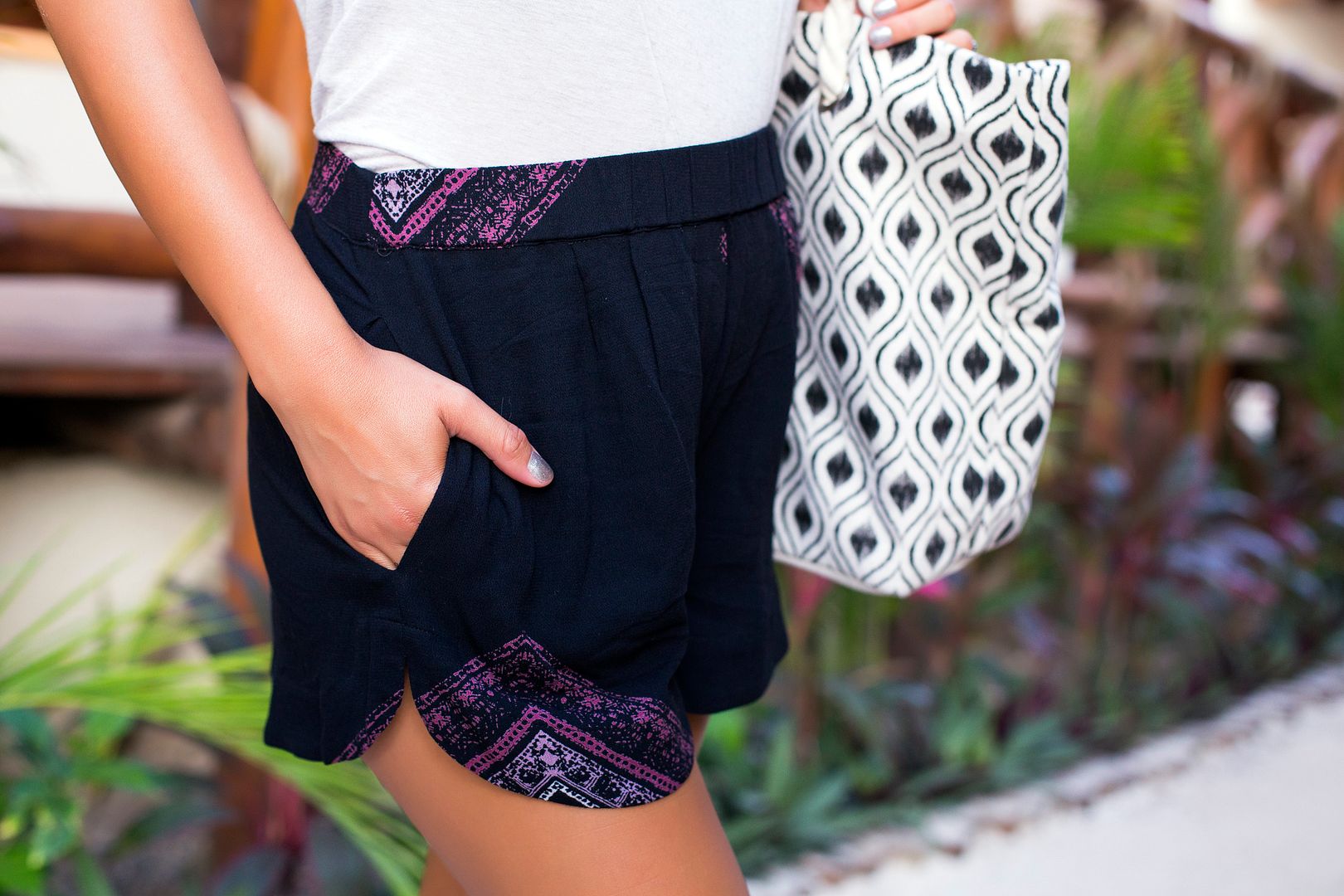 The style I'm wearing in these images is called the Violet Diamond Shorts.
They're perfect for beach and hot weather travel because they're rayon – one of the best (and my favorite) fabric for the heat. Because rayon is extremely lightweight and breathable, it keeps you cool while taking up practically no space or weight in your suitcase.
Pretty awesome!
They're so compact, I'd also recommend them for round the world travelers that want to be ready for various types of weather systems with minimal bulk. The sizing seems generous so if you're in between sizes, I'd size down.
Soul Escape is offering these shorts exclusively to TFG readers for 48 hours before making them live on their website. The only place you can currently find them is on this post. Use the code GoSomewhere34 to save 15% off your purchase – shop here!
For similar summer shorts for women, take a look at the next section where you can find these and even more vacation-friendly wardrobe options! 
➊

Lightweight and Packable
Black Shorts / Sand Cotton Shorts / Orange Cotton Shorts / Violet Diamond Shorts
In my never-ending quest to pack light, I obsess with the lightest and most packable fabrics. Cotton, rayon, and viscose are all great summer travel fabrics but they also help keep the bulk and weight of your suitcase to a minimum.
I'm always on the lookout for cute summer shorts like these that don't add any weight to my luggage but they pack a punch in style. As a major plus, these fabrics are also super comfortable and easy to wear, too.
Soul Escape seems to specialize in this type of vacation clothing. Don't you just love stylishly comfortable fashion?
➋

 Breezy Linen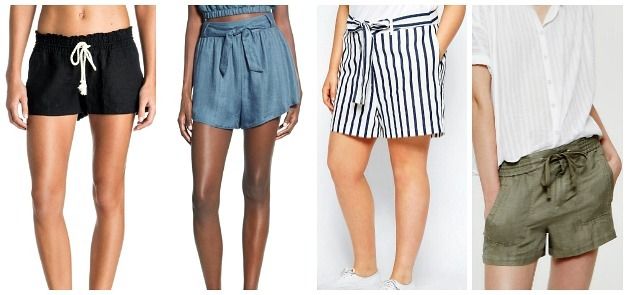 Elastic Waist Shorts / Tie Waist Shorts / Shorts In Stripe / Linen Shorts
Linen is one of the top fabrics to help you stay cool on your summer vacation. Chilled out and relaxed, linen summer shorts for women are easy breezy and are sure to be the perfect item in your travel wardrobe on hot trips.
Designers tend to choose more casual cuts for linen so my vote goes to this high waist style that's easily dressed up or down. Travel outfits don't have to get sloppy in the heat. You just need to choose your fabrics wisely.
➌

 Classic Chic
Crochet Shorts / Striped Drawstring Shorts / Diamond Stripe Shorts / Floral Shorts
Who said shorts were only for the beach? These classic pairs can be worn with sandals but they'll look just as good (if not better) with heels.
I'm not a fan of short skirts so I much prefer dressing up shorts if needed. I love the way Asos styles theirs – take note!
➍

 Sailor Style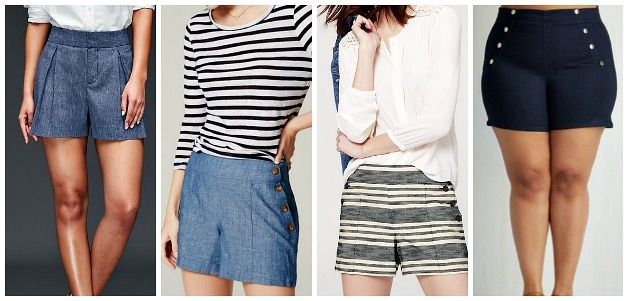 Mid Rise Sailor Shorts / Chambray Shorts / Striped  Shorts / Dark Wash Shorts
Sailor style shorts are hitting the racks everywhere this summer. These flirty and feminine designs have the tendency to flatter a wide range of body types. With a naturally high waist they also accentuate our best curves, too.
Loving the Sailor Riviera collection from Loft. Chic and timeless!
❺

 Denim Alternative
Drawstring Shorts / Surf Shorts / Indigo Shorts / Utility Shorts
Chambray is one of the best ways for travelers to lighten their suitcase this season without sacrificing a love for denim. Jean shorts are one of the staples in my sun chasing travel wardrobe but it's amazing how much one denim piece can weight in comparison to clothing with other fabrics.
With a mission to pack the lightest ever for my upcoming trip next month, I just scooped up a pair of shorts like these. I can't wait to test them out in a few weeks!
❻

 Fresh and Covered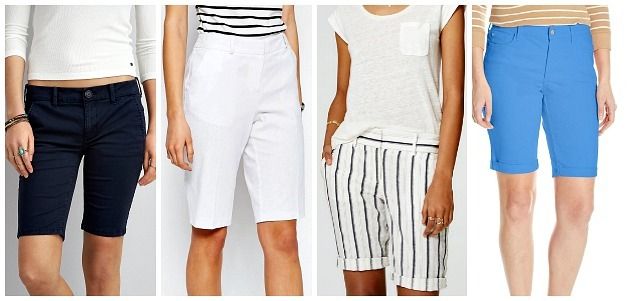 Bermuda Shorts / Linen Short / Striped Bermuda / Colored Bull Denim
Not everyone's a fan of shorter shorts so I'm giving you a few longer options to choose from. Whether you prefer relaxed bermuda or fitted cotton, there's enough variation here in prints and color that you can pick up one or two to mix and match in your vacation packing list.
I'd suggest one print or vibrant hue plus one neutral to keep a nice balance.
❼

 Pretty Prints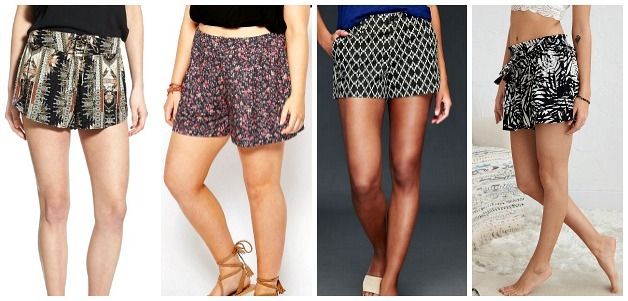 Print Shorts / Pleat Front Shorts / Mid Rise Shorts / Soft Short
Who doesn't love a pretty print for spring and summer? This is a great way to brighten up a neutral wardrobe. Just make sure you can mix and match the majority of your tops to make the most of a minimalist packing list.
Summer shorts for women in a lightweight fabric like rayon are an added bonus if you're traveling to hot destinations.
Don't forget: Soul Escape is offering their Violet Diamond Shorts exclusively to TFG readers for 48 hours before making them live on their website. The only place you can currently find them is on this post. Use the code GoSomewhere34 to save 15% off your purchase – shop now!
---
What are your favorite summer shorts for women? Share and comment below!
---
For more tips on summer fashion, please read this post:
---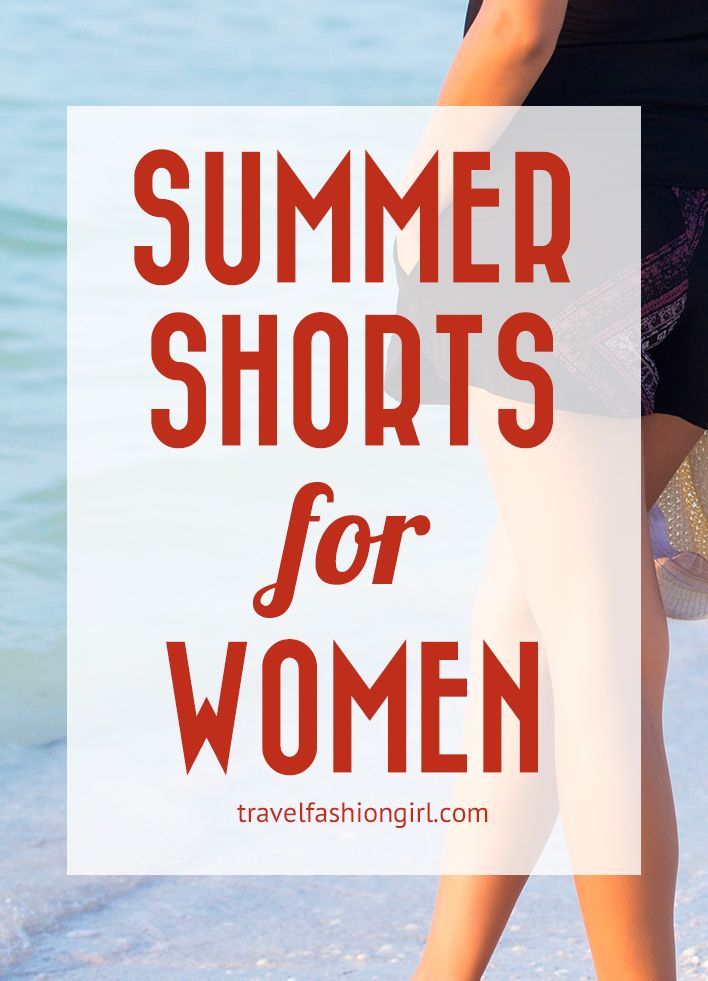 ---
Hope you liked this post on stylish summer shorts for women. Please share with your friends on Facebook, Twitter and Pinterest. Thanks for reading!
---
 Soul Escape gifted the shorts but all opinions and love of shorts is my own.
Liked this article? Check out similar posts: