This post contains affiliate links. Visit our Disclosure page for details.
Jingle bells the holiday season is here which means that I get to write about one of my favorite topics: SHOPPING! Helping you get started on your holiday shopping (and personal wish list) is the first of TFG's 2014 gift guides. Read on to find out our top picks for stocking stuffer travel gift ideas.
Want more? Check out all our Holiday Gift Guides and Editor's Top Picks!
---
Travel Gift Ideas: Stocking Stuffers
---
➊

 Cable Keep Charger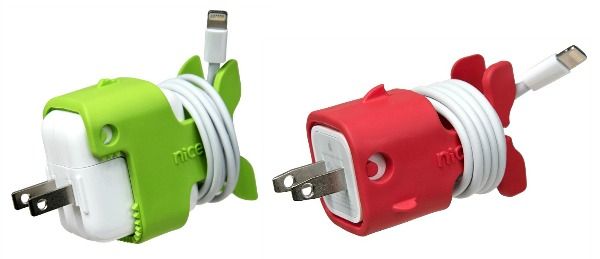 Eliminates tangled cables in bags and purses. Tidies up messy wires coming out of the wall. Keeps your device clean.
Goldie can act as a charging pedestal, keeping your device off dirty counters and floors when charging.
TFG says: What's not to love about being an organized traveler?
➋

 Item Finder
Tile is a matchbook-sized device that helps keep track of your items, big or small.
You can attach the Tile device to your cell phone, laptop, iPad, keychain, etc.
TFG says: I'd like to attach this to my chapstick – I'm always losing it!
➌

 Travel Pill Case
Wouldn't it have been nice to have a travel pill organizer that is actually secure and fully serves its purpose?
The Zip-A-Round Travel Pill Case encloses the traditional 7-day plastic pill organizer SECURELY, with a ZIPPER! Plus, you can use it as a jewelry organizer too!
TFG says: So cute got it in red! You can see a pic on Instagram.
➍

 Mini Massager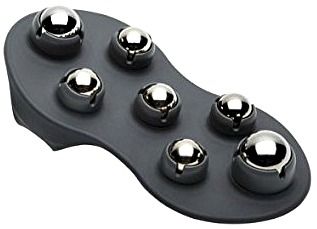 Relieves achy muscles, improves circulation and allows for instant pain-relief in hard to reach areas – back, neck, shoulders, IT bands and calf muscles.
TFG says: Where has this been all my life? There were so many times were I would have died for a portable foot massager!
➎

 Portable Speakers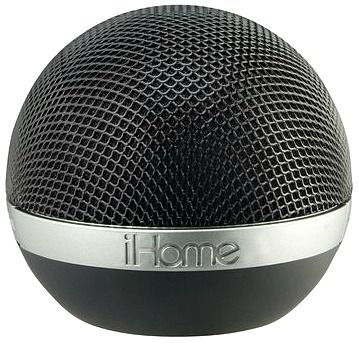 iHome now offers full lines of alarm clocks, clock radios, portable speakers, home audio systems, headphones, and a licensed line of iPhone/iPad/Mac accessories.
TFG says: A portable speaker is an absolute must on my personal travel gadget list!
➏

 Essential Perfume Oil
Inkling Scents are comprised of 100% pure essential and perfume oils, making them perfect for those who are health-conscious or suffer from allergies and sensitivities. The fragrances are alcohol-free resulting in a long lasting scent made from natural ingredients.
TFG says: Love the sound of these pretty little products!
➐

 Nail Care
Featuring a bubble-gum pink, minty green, bright sky blue and pure white, this gift set is perfect for travel and includes colors that work for every occasion, mood, or outfit.
FABY nail lacquers are ultra long lasting, chip-resistant, highly pigmented and free of major toxins.
TFG says: Give a mini polish to each of the traveling women in your life. A must in my travel beauty checklist!
➑

Id Tag
SwaggerTags are identification tags that reflect your personality and help you keep track of your gear. By customizing with your own photo, image or logo, you can let everyone know it's your stuff.
TFG says: Fun for the family or a group trip!
➒

Bluetooth Finder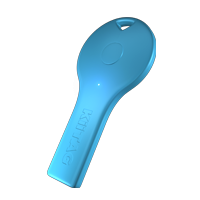 KiiTAG is the best Bluetooth 4.0 item finder to keep your valuables safe. This innovative product additionally offers many useful add-ons such as a remote camera shutter and immediate SMS/Email notification service.
TFG says: Worried about losing your luggage? This seems to be the answer!
➓

Slim Sonic Toothbrush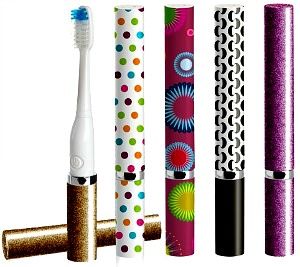 Perfect for any traveler – this sonic powered, portable toothbrush delivers a sparking smile with 22,000 brush strokes per minute.
The slim, mascara-style, vented cap design is ideal for your handbag or suitcase.
TFG says: So much better than lugging around the regular size! It's perfectly compact and comes in cute prints.
⓫

 Keychain Tripod
This unique key literally props your smart phone up for selfies, hands free reading, Skype/ video chatting, catching up on emails or watching movies!
Slip it on your keychain and always have it at your fingertips for any occasion.
TFG says: This is a tiny little tool that allows you to enjoy your phone hands free!
⓬

 Undercover Undies
Undercover Undies are not only extremely comfortable, but because of the patented design allowing them to roll into themselves (thus disguising them as underwear) they revolutionize the idea of basic underwear.
TFG says: Love them! They're cute, comfortable, and the lace is super pretty.
⓭

 Nail Polish Remover
Cutex Nail Polish Remover Pads
Cutex Nail Polish Remover Pads offer a handy way to quickly remove polish and condition nails and cuticles in one easy step.
Available in boxes of ten or three individually wrapped pads. Perfect for travel!
TFG says: I always travel with these!
---
This is just a small sampling of the travel gift ideas we have planned. Stay tuned for more!
What's on your wish list this holiday season? 
---
For more travel gift ideas, please read:
---
 Please share these travel gift ideas with your friends on Facebook, Twitter, or Pinterest. Thanks for reading!
---
Liked this article? Check out similar posts: