Travel Shorts Between Seasons – Pinterest Pics of the Week
Wear Your Travel Shorts In Between Seasons
As the Summer Starts fading and Autumn begins, it reminds me of the transition your travel wardrobe undergoes between two distinct climates. Instead of packing two completely different sets of clothing, make each individual clothing item work harder for you.
Shorts should be a staple in your Round the World Trip Packing List and if you've also packed some leggings, this is a great time to put them both to work. You can also pick up some cheap and lightweight stockings along the way for an added layer of warmth. When it gets colder, wear the stockings under your pants too!
Let's take a look at a few outfits that take shorts from summer to Autumn and even Winter.
These are the Travel Fashion Girl Pinterest Pics of the Week:
Wear it All Together
For some of you ultra-light packers, this could be all your clothing!
Supersize Coat and Scarf
 If you have a warm oversized coat to wear with everything, it doesn't really matter what's underneath but you can still look as stylish as these girls.
 Perfect Transition
Source: sportsgirl.com.au via Nicole on Pinterest
These girls make it easy to wear shorts in between seasons!
Prim and Polished
Talk about cleaning up the denim!
The Ultimate Winter Shorts
I just LOVE her style!
Check out Travel Fashion Girl's previous Pinterest Pics of the Week: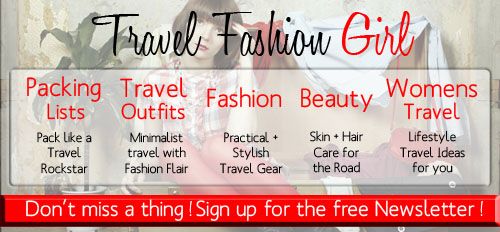 Share and Enjoy