Travel Newbie Q&A: What to Pack for a Year in Latin America
In Travel Newbie Q&A, Travel Fashion Girl answers questions from new travelers uncertain about how to pack their lives into one backpack. A daunting task for all travelers, TFG is here to help answer your packing woes.
This week, Leeah Kropp prepares for a year traveling through Central and South America. With varying climates, what a challenge! I don't know how Deanne Ballard traveled with it with just 4 items!
I love Central America and just spent 6 months there earlier this year! From small villages to busy tourist beaches and mesmerizing treks to city nightlife, this region is extremely diverse and rewarding. In many places, it felt appropriate to have a simple but more polished look so try to bring "normal clothes" too, maybe a nice pair of sandals or flats, and accessories. Guatemala and Peru (check out the Peru Packing Q&A) are two of my favorite countries in the world and El Salvador was an "off the beaten path" surprise. Have an incredible time!
Q&A with Travel Fashion Girl
How many t-shirts should I bring? Should I stick with solid colors or mix in some printed shirts?
Depending on your packing strategy and style, pack a mix of 4-6 tops. Remember, pack things that you like to wear. You can always buy necessary clothes along the way. Don't pack items you wouldn't wear at home. This is a nice sampling of tops for the varying temperatures and setting in Latin America (of course, not for trend purpose but style ideas you can customize):
What is better to pack, skirts or shorts?
Why not pack one of each? Shorts are a travel essential if you're going to be in warmer climates and skirts can work well everywhere. You can layer both with leggings underneath when it's cold! If you only choose one, ask yourself what do you prefer wearing? Skirts or Shorts?
Face-wash can become pretty heavy. What products do you pack to keep your skin healthy and clean?
The key to beauty products is to carry small sizes and to buy as you go. Don't attempt to cram a year's worth of beauty products from the beginning. You can replace most general drug store brands almost anywhere in the world. Nivea tends to be the one most commonly available.
My personal beauty must have is a face scrub. With so much dust and sweat, it's nice to have a fresh clean face when you wash.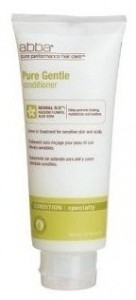 In South America, there is going to be a lot of humidity. Have you used any lightweight products to sooth the frizz of unmanageable hair?
The only styling tool I use (no mini-flat iron for me) is a leave-in conditioner by the name of Abba. It literally saves lives.
It's a heavy duty conditioner for damaged hair so just a tiny dab goes a long way. It helps fight frizz, smoothens, and adds shine. A 3oz bottle lasts months!
Do you pack a sleeping bag for long trips (6 months- a year)?
Although I only travel with a sleeping bag when needed (Africa overland camping or Peru trek), a sleeping bag can be good idea depending on your planned activities such as trekking or camping. Ditch it when you're done.
If you plan to travel in areas that are particularly cold you will find that the majority of hostels or guesthouses have warm blankets. A hostel in Johannesburg once gave me an electric blanket because it was so cold it was snowing.
An easier alternative to a sleeping bag is a sleeping bag liner. It's super light and handy in hostels. Silk liners are lightweight but expensive. Cotton liners are cheaper but can be big and heavy. I recommend traveling with a liner made from microfiber material that is lightweight, effective, and a good price.
For more great packing tips and general travel info for girls, check out ItsOneWorldTravel.com.
Thanks for submitting your questions Leeah! I hope this answered your questions and helped out other new travelers out there!
If you have any other South America packing advice, please share in the comments! And if you're a travel newbie, shoot me your questions! Send an email or comment. I'll be happy to answer them for you and feature your questions in a future post along with a link to your blog
Share and Enjoy