What to Pack: Kyoto and Japan Packing List
Travel Fashion Girl is proud and excited to introduce to you Locals Approved packing guides – expert packing information provided by local residents in featured destinations. With information straight from the source, you know exactly what you should pack and when you should pack it. Use our Universal Packing Lists along with these informative Seasonal Packing Guides and create your own customized packing list!

Find out what to wear in Japan from Masae in Osaka who's traveled around the country and studied 4 years in Kyoto with this special reader requested Japan Packing List.
A Guide to Creating Your Own Kyoto & Japan Packing List
Japan is a good mix of modern and conservative, a melting pot of technology, fashion, tradition and the arts. Commanding a strong influence in its neighboring Asian countries, Japan is considered among the best places to visit, with its delightful variety of sights and sounds to experience day in and day out. Foreigners will be pleasantly surprised at the many offerings of the country, ranging from seasonal festivities to its modern daily living.
Let's take the highlight to one of Japan's favorite tourist spots—Kyoto. A center of the arts and crafts, Kyoto exudes the elegance of the country's history as well as new technology. It is also an obvious mix of old and new, keeping with the old tradition of wearing kimonos and being fashionable with the latest style trends. Surrounded with foliage of green, panoramic landscapes and temples with distinct oriental atmosphere, Kyoto is a is traditional Japanese community that local Japanese tourists enjoy as much as you will.
If you're planning to visit Kyoto or any districts in Japan, prepare yourself with these packing tips that will help you create your own customized Japan Packing List:
Traditional Clothing
In Kyoto, you can still see people wearing a yukata, a type of kimono. In fact, local tourists rent yukatas at special studios so if this is something you want to experience, you can too! Increasingly it's also prevalent to see more people wearing traditional clothing or dressed as Geishas because they mostly exist only in Kyoto so it's popular to wear these costumes. Geisha is special for Japanese as its very limited and Kyoto is one of the few places you can still find it. Be prepared to take many pictures!
Modernly Modest
Japanese people love dressing conservatively but stylishly. You can see that in their famous Harajuku style, which branches out into a number of local costumes and clothing. Masae stresses that you avoid low necklines or shorts that are too short as it is not common to see overly exposed cleaves of either direction.
For temples, shrines, and traditional places it is advised to be respectful and modest in order to pay respect to the monks and also visitors.
Watch and Learn from the Locals
Local fashion can consist of many styles, and as a traveler, you can use some of their inspirations in your own fashion. In general, people love to dress up and take pride in their appearance, from their hair to their makeup and their shoes, you want to put some effort in your outfit and not have a sloppy appearance. Flip flops are not worn outside the home so try to wear a regular pair of shoes.
A Seasonal Guide to Packing for Japan and Kyoto
What to Pack for Winter in Japan
During winter, Japan's temperature can go down below zero. In Kyoto, particularly, temperatures fluctuates to an extremely mild 10 – 12°C, which means travelers have to brave the frost in order to get the best of the season. January is considered the coldest month of the year, with the lowest average of 1°C. It gradually rises up in March, which receives an average of 14°C.
During this season, travelers are advised to wear heavy layers of clothing; something which the locals are accustomed to as regular houses and inns are not well insulated. If you're staying in a hotel, you should be able to stay warmer, though. Prepare yourselves with gloves or hand warmers, mittens and thermal leggings if you're planning to go sightseeing during this snow-capped season in Japan.
Local tip: hand warmers are easily available at drugstores and pharmacies and very popular during this time of year.
What to Pack for Spring in Japan
Japan has a major face lift during spring, when colors flourish from the melting snow and dazzle the landscape. One of the most prominent symbols of the country is most prevalent during this season: the Sakura (cherry blossoms). These blooms stir up from their winter sleep and endow the whole surrounding with their lovely pink color. Spring fashion in Japan can commonly be associated with this hue.
During spring, the weather is still chilly and windy, but it is a bit warming up. Take lighter pieces of clothing and layer them; bring a jacket or a cardigan for that extra comfort. You will be seeing most girls wearing comfy flats, so make sure you carry a comfortable and cute set of shoes.
Local tip: dress as the locals do in Cherry Blossom colors!
What to Pack for Summer in Japan
Summers in Japan can be hot and humid, reaching upto mid 30 degrees and can be unbearable. This is the best time to strip your usual heavy layers of clothing and wear a comfy tee, denim, or a summer maxi dress paired with a smart vest.
Late April to May is a pleasant time, as the chills from the winter slowly depart into a mild temperature. However, June to July is a rainy season; make sure you bring your umbrellas with you. In August comes Japan's hottest summer peak, but it is also a culminating season for many of the country's matsuri (festivals). During this season, you can enjoy nightly hanabi (fireworks).
Local tip: Prepare colorful outfits during this happy festival season!
What to Pack for Autumn in Japan
In Autumn, Japan boasts a beautiful foliage of colors especially in Kyoto. You can visit scenic sites in all their earthly beauty. The weather is still warm in September but it starts cooling down in October and by November it's wintry cold.
During this season, pack your boots, as well as your favorite autumn color wear. Browns, reds and yellows are trendy hues during this season. This is reminiscent of the koyo (red leaves) often seen in the surroundings of Mt. Fuji, or along the many delightful temples in Kyoto.
Local tip: A hip length, medium coat is suggested for this time of year.
Things to Remember:
When in Japan, have fun and dress yourself in the national Japanese dress. The Kimono and Yukata are popular locally in Kyoto and can be rented in local studios.
Make sure you prepare yourself with a few Japanese words as you travel; this is very important in greeting people as they are a bit modest with their English. Study a few basics, like Konnichiwa!  (Hello), Sukimasu (to like) and Dokoni imasu (where) to get you around. Additionally, learn a few of their customs to know how to respectfully treat the locals.
It is good to eat hot pot "nabe" and go to hot spring/public bath in winter when it is cold and you want to warm your body and mind.
Now that you know what to wear, you can create your own custom Japan packing list! To learn more about customizing TFG's Packing Lists to meet your needs, please read this guide.
If you've lived in a major tourist destination for more than 3 years and would like to offer packing advice for your home town, please email me to share your wisdom! And if you enjoyed this Packing List for Japan, share, tweet, and pin Thanks for reading!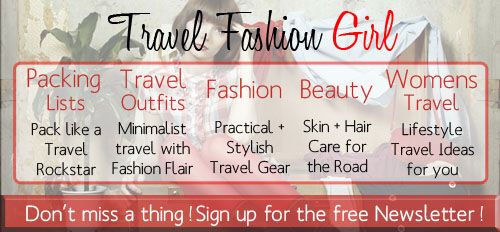 Share and Enjoy