One of our readers asked us for the most comfortable wedges for travel so we turned to the experts: you! Find out the top ten wedges you recommended!
---
Most Comfortable Wedges for Travel
---
Travel Fashion Help! A reader asks: Can you recommend comfortable travel wedges for Europe?
When asked if they should pack high heels for leisure travel to Europe, it seems that most women agree: skip the heels and pack wedges if you can't do without a dressy shoe.
The cobblestone streets make it difficult to wear traditional heels so locals opt for wedges, too. We even have a guide about walking in heels on cobblestone streets.

Our readers voted and these are their top recommendations for comfortable wedges for travel:
Dune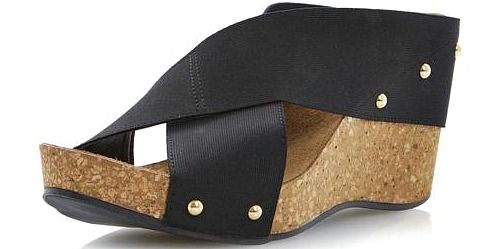 Elasticated Crossover Strap Wedge
Here in the UK, I have this Dune pair in a few colors. Soft leather, cork wedge. Pretty comfy! The sun is out here, so the time has come to get them on my feet again!
– Clare Farrell
Skechers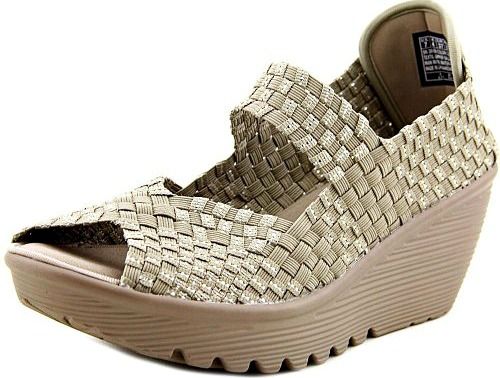 Skechers Cali Parallel Wedge Sandal
I haven't tried them yet, but these Sketchers look quite comfortable. I love their GoWalks for flat travel shoes and for lots of airport security slip on/off needs. They're comfy and unbelievably lightweight.
– Brenda Race
Aerosoles
Aerosoles Plush Around Wedge Sandal
I got a pair of Aerosoles wedge sandals that are very comfy. Gotta love the "comfort footwear"!
– Tami Heaton
Bernie Mev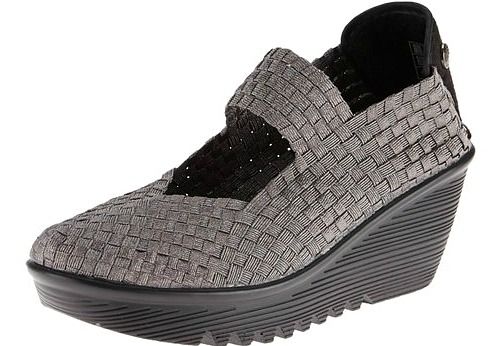 Try Bernie Mev. The flats are amazing and the wedges look very cool, too.
– Tracy Thomas Federico
Crocs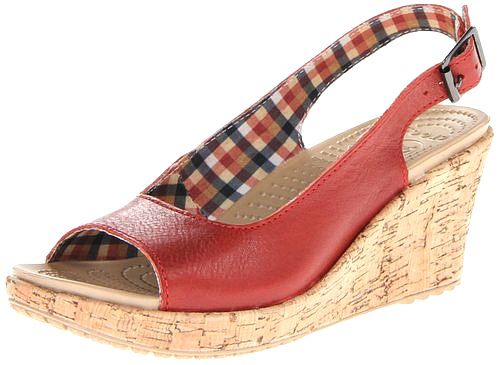 Crocs A-Leigh Leather Slingback Wedge
I'm going to Europe this summer and I'm looking into buying the A-Leigh Mini Wedge Leather by Crocs. I've never bought Crocs before but the reviews are really good.
In the reviews, people stated that they are comfortable, durable, and cute! That is exactly what I need in a sandal. I've had two shoes disasters in Europe–it was so much unneeded stress. So now before buying shoes for vacations, I read the reviews.
– Ricki Jean Rodriguez
I'm considering these from Crocs–the Leigh Wedge. You can come straight off the beach and hit the street in style with this shoe.
– Ricki Jean Rodriguez
Splash
My friend teaches all day in these Splash Black shoes and loves them! With a wedge heel, the Splash is the perfect sandal for transitioning from day to night, or from poolside to a dinner party.
– Ann Brown Salley
Earthies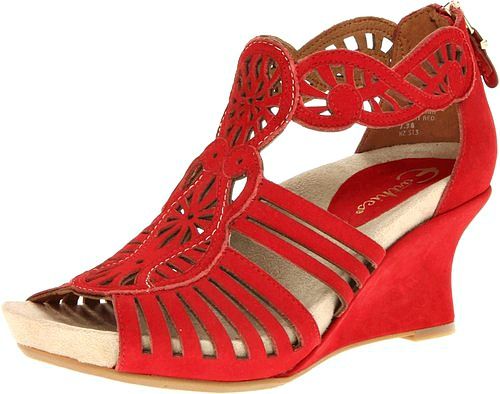 Earthies Caradonna Wedge Sandal

I got my first pair of Earthies. They are super comfy! The Caradonna is a festive wedge sandal that'll give you every reason to celebrate.
– Barbara Pelle
Born
I've been wearing these and they are VERY comfortable and cute. I plan to wear them on the plane to Costa Rica.
– Noonan Rubick
Dansko
Dansko or sanita clog-style wedges!
– Kaitlin Blackburn
Dansko is my first choice for long term wear and fashion, all the way!
– Laura Metelski
Toms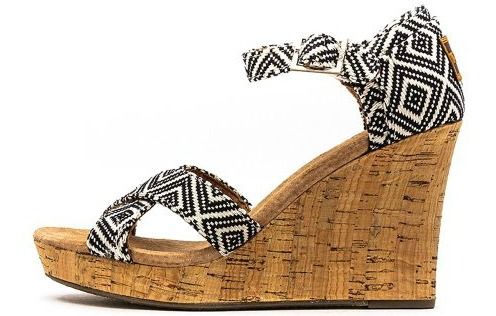 TOMS Strappy Wedges Canvas Sandal
Toms wedges are great! And they now come in so many more colors!
– Gretchelle Quiambao
I love my Tom wedges! But after standing and walking in them for eight hours straight, they were not the most comfortable.
– Laura Metelski
Toms wedges are super comfy!
– Lesley Forrest Hammer
Toms! I love my lace-up pair!
– Megan Bredenkamp-Myers

Travel Outfit Ideas for Wedge Shoes
---
---
Do you have any comfortable wedges for travel to add to the list?
---
Read the following for more ideas on travel shoes:
---
LIKE THIS POST? PIN THIS PIC TO SAVE IT!
---
If you found this post on 10 of the most comfortable wedges for travel useful, please share with your friends on Facebook, Twitter, and Pinterest. Thanks for reading!
---
Liked this article? Check out similar posts:
Share and Enjoy