This post contains affiliate links. Visit our Disclosure page for details.
It's Amazon Prime Day in just one day and we've got a round-up of the best bargains for travel products available! Keep reading to find out what they are!
---
 Amazon Prime Day 2016
---
WHAT IS AMAZON PRIME DAY?
Amazon Prime Day is a special sales event for Amazon Prime members. It takes place on Tuesday July 12th and there are flash lightning sales with savings as good as Black Friday!
Some products are already discounted now and you can get anywhere from 10%-50% off with more than 100,000 deals worldwide, with new deals being added every 5 minutes! Some great Amazon Prime deals to feature will be 30% off clothing, shoes and accessories, and 35% off luxury beauty.
THIS IS MY FAVORITE DEAL FOR PRIME DAY
30% Off my favorite travel bag: the Rebecca Minkoff Julian backpack – I just traveled for one week luggage free and only used this purse!
If you don't already subscribe to it, Amazon Prime IS A MUST if you shop on Amazon. My favorite part of this membership is the free 2-day shipping and free returns (when available). This means you don't have to wait to get the stuff you want and you can save money on shipping, too.
The two-day shipping is extra important for travelers because if you're like me, you're shopping until the last minute and you need to ensure you get everything you need in time for your trip.
As a bonus, other benefits of having Amazon Prime includes access to movies, tv shows, and music, too!
WHY I LOVE AMAZON
Personally, I love shopping on Amazon because I can usually find electronics, beauty products, luggage, travel gear, tech travel clothing, fitness wear, undergarments, and SHOES (especially shoes!) at cheaper prices than in other retail stores.
And when you have Amazon Prime free 2-day shipping, then it just makes your life that much easier.
Here are more deals to shop this Amazon Prime Day 2016! The biggest savings is on electronics and cell phone accessories – take a look!
❶

Luggage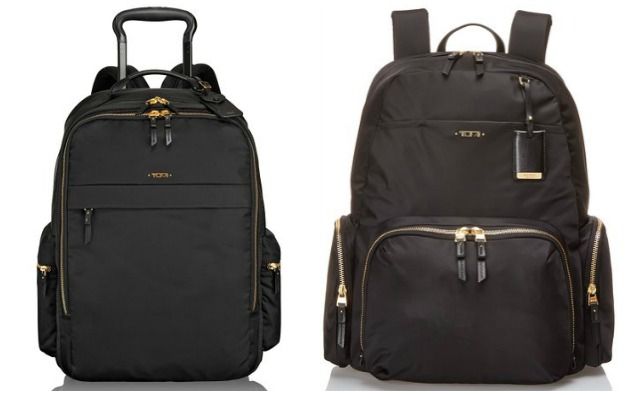 Tumi Voyageur Alta Wheeled Backpack / Tumi Voyageur Calais Backpack
Tumi is on sale! It's no secret than Tumi has gorgeous luggage with incredible quality. However, it comes at a price. The best time to shop this brand is when it's on sale and there are many pieces on offer in honor of Prime Day.
Get a stylish wheeled or regular backpack like the ones shown above or opt for a more traditional suitcase. Click here to see the whole collection.
❷

Shoes
For women that can't imagine the thought of packing only two or three shoes on a trip, try out these Cambiami Sandals on your next beach or resort vacation. They have other bundles available including red/navy/nude or white/gold/nude plus a wide variety of individual colors and prints you can add on.
While you may not want to use this as your primary walking or sightseeing shoe, it will be the only dress sandal you'll need all summer long! Get the bundle now at $35 off.
❸

Sleeping Mask
Get your beauty sleep on a flight with this sleeping mask.  It blocks out all light giving you a better chance at getting some much needed rest on a plane. If you've been curious about this contoured eye  mask, it's time to try it now – it's $10 off.
❹

Backpack
LightWeight Packable Water-resistantBackpack
Not everyone wants to travel with a backpack as a daypack but if you have a multi-day trek planned as part, but not all of your trip, a packable style like this one is just what you need. It's 20L, which offers enough space for all the essentials you'd need on a hike. You can also use it as a day pack while sightseeing or on tours as needed.
As an added bonus, you can use it to bring back souvenirs should you decide to go on a shopping spree!
❺

Camera Lens
A detachable camera lens like this one is currently at the top of my wish list and at the sale price of $27.99 you bet I'll be ordering it on Amazon Prime Day. In fact, I recently wrote about a lens like this in this article on smartphone camera accessories to up your travel photography game.
Instead of spending hundreds on a DSLR and lugging around expensive equipment on a regular vacation, you can buy small attachments like this wide angle lens to increase the quality of your smartphone pictures. Awesome Instagram shots await!
❻

Headlamp

A travel headlamp is a must on my long-term travels. Find out why here. They can vary in quality and have incredibly high price tags so when a good one's on a sale for $25.99 like the Firefly LED shown above – it's time to act.
If you're a backpacker, outdoor enthusiast, budget traveler, or you love to get off the beaten path – make sure to travel with a headlamp!
❼

Snorkel Set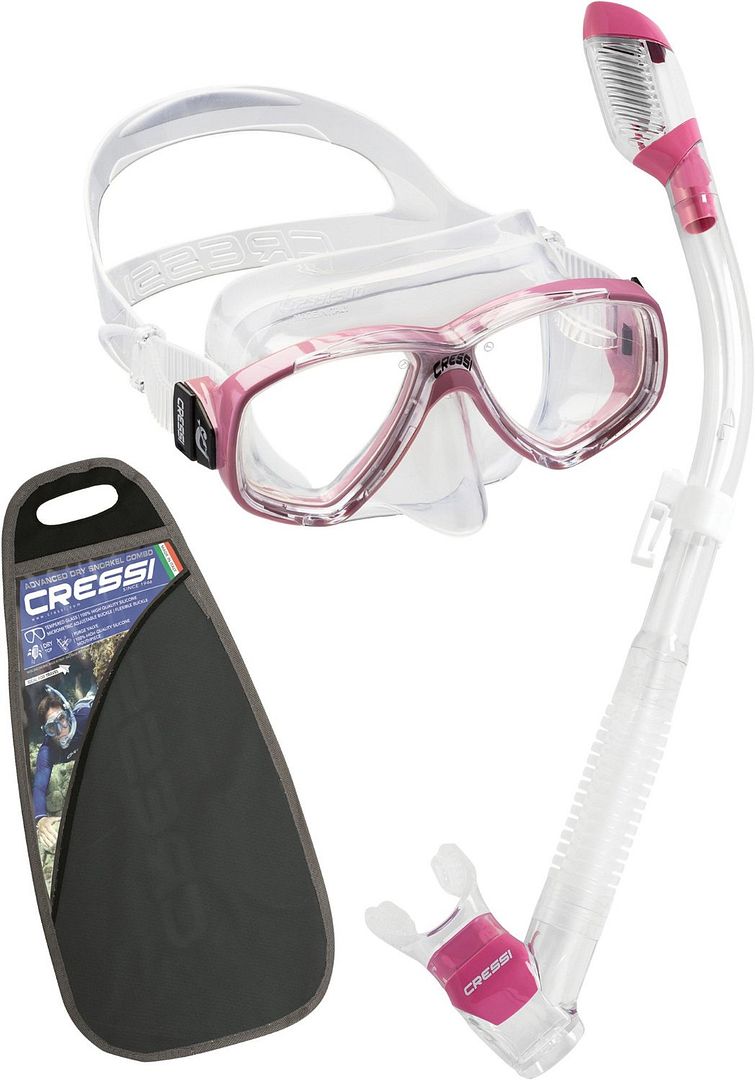 Cressi Elite Mask Dry Snorkel Set
Don't let a leaky, cheap mask ruin your snorkeling trip!  If you're an avid snorkeler, invest on your own set to make the most of your underwater adventures anywhere you go.
As a scuba diver, I'm a big Cressi fan and both of my dive masks are Cressi. This is a phenomenal deal for a quality set. Get yours now!
For scuba divers, this Cressi AIR mask is on sale now.
❽

Paddle Board
Tower Paddle Boards Adventurer Inflatable 9'10" SUP Package
Water sports like surfing, kite surfing, or paddle boarding are incredibly fun in beautiful tropical destinations around the world but what isn't fun is hauling your gear everywhere. With luggage handlers carelessly throwing boards resulting in costly damage, an adventurous trip can quickly become a nightmare.
Paddleboarding enthusiasts just got a luggage break with an inflatable option like the one show above. It's over $100 off on Amazon Prime Day so if you're headed somewhere for an extended period of time or are chasing the water with paddleboarding in mind, this offers for you!
❾

Water Bottle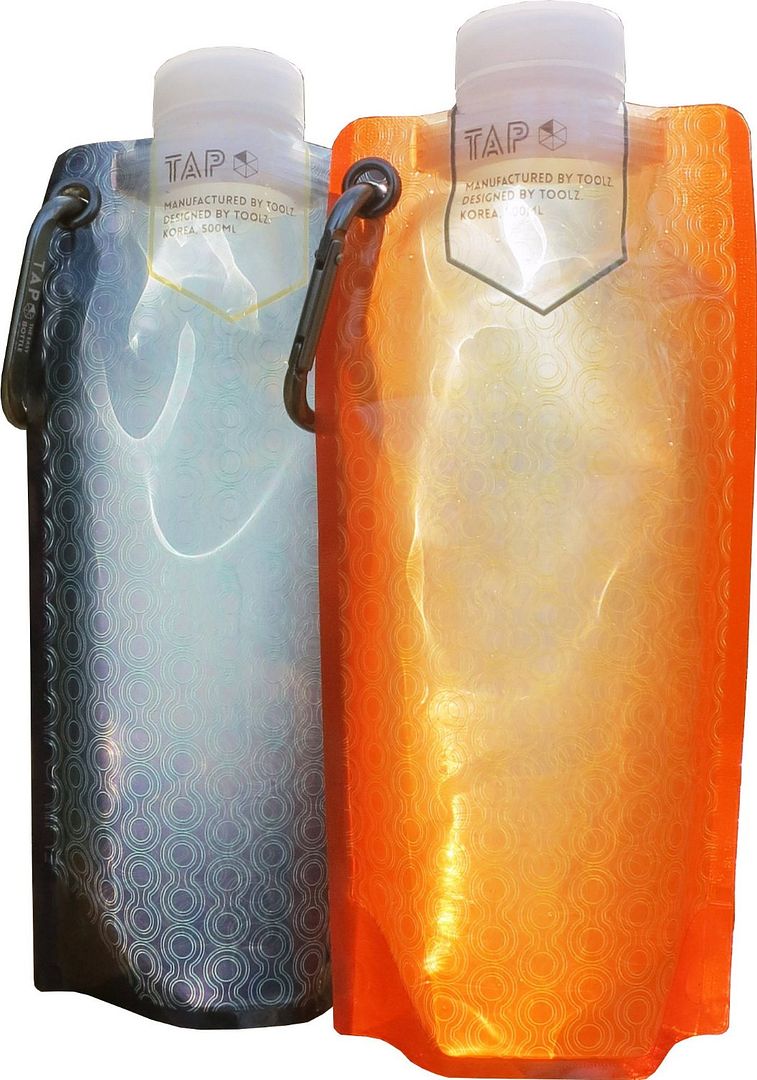 Antibacterial Collapsible Water Bottle
Stay hydrated anywhere you go with this refillable and packable water bottle. Save money at the airport and fill your bottle at the water fountains when you go through security. I always take my own water on a flight to ensure I get a sufficient amount of water and arrive fresh at my destination.
❿

Fire Tablet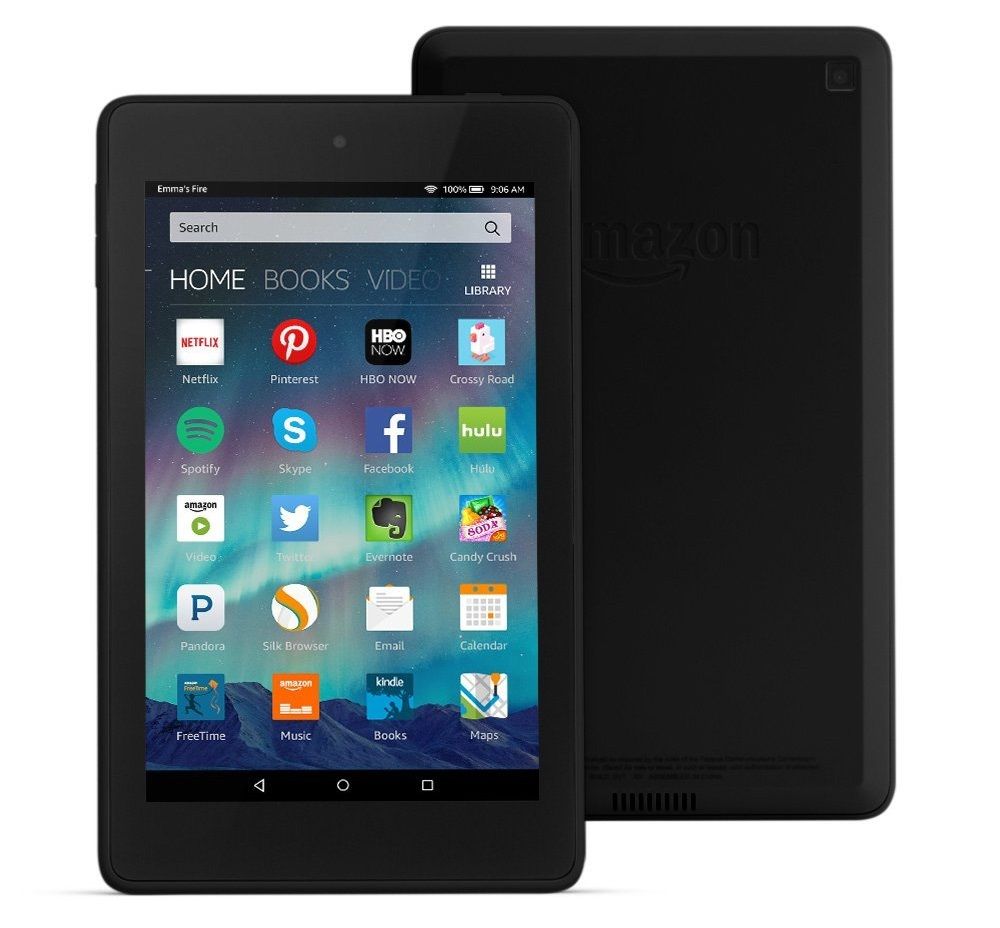 Fire HD 6 Tablet 6″ HD Display
A tablet doesn't have to cost hundreds of dollars and one that helps you cut down on the amount of books you bring is even better. At $30 off (the sale price is $69.99 with free shipping) this one's a steal!
I once knew someone that actually traveled with up to nine books at a time just to ensure he always had something to read. While you may not be that extreme, it's nice to have access to reading material without the bulk.
I looove Kindle Unlimited! You can borrow up to ten books at a time and it's a great opportunity to read various subjects and discover new authors!
---
Some of these tips are on now, so take advantage now and start saving – visit Amazon now!
Do you have Prime? What's on your Amazon Prime Day wish list? Tell us in the comments below!
---
For more tips, please read:
---
Hope you  liked this post on Amazon Prime Day 2016. Please share with your friends on Facebook, Twitter and Pinterest. Thanks for reading!
---
Liked this article? Check out similar posts: