This post contains affiliate links. Visit our Disclosure page for details.
---
Join our community of 500,000 stylish female travelers! Sign up for Travel Fashion Girl's newsletter and never miss a thing!
---
Traveling carry-on for your vacation? Save space and pack a travel-friendly bag! Avoid taking full size, unfoldable beach bags that will take up too much space and make it impossible to travel light.
Here are 10 of the best beach bags and totes for a pool or sea side trip! As a bonus, you can use these to hold you daily essentials, for shopping, and to bring back any extra souvenirs too!
---
Best Beach Bags and Totes for Vacation
---
Two Faced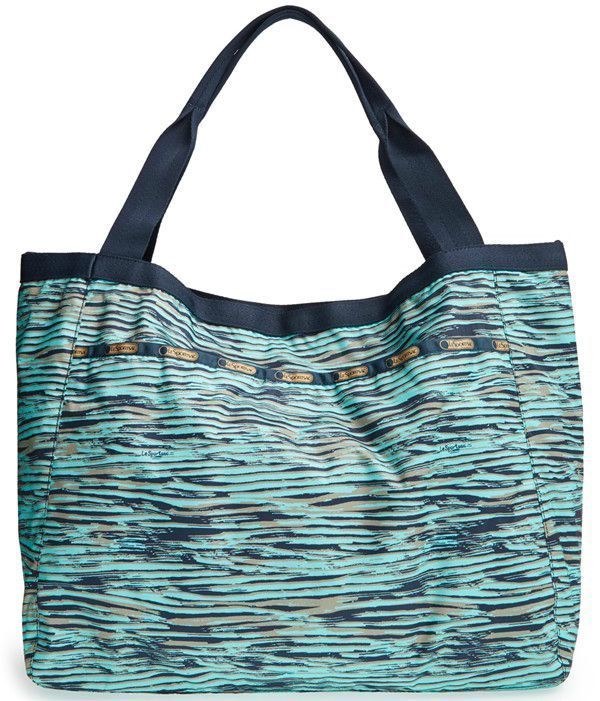 Le Sportsac's Reversible Beach Tote
Le Sportsac's reversible and ultra-light beach tote is a gem to carry when you're in the stylish beaches somewhere like the Bahamas. To suit your wardrobe colors, quickly change the pattern with its reversible style. It's a 2-in-1 bag that's definitely a keeper and we love the hues that resemble the sea!
Day and Night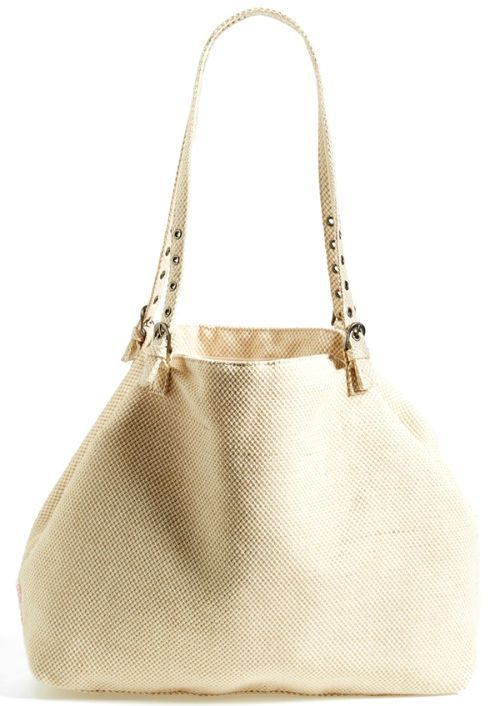 This lovely embellished beach tote from Aruba is a stunning purse that can fit your day and night getup. The lovely gold color can match any wardrobe and the well-constructed design makes it look more like a designer purse. It's perfect for a lovely stroll in the shores of Maldives of Hawaii and can easily be used as a purse, too.
Mix and Match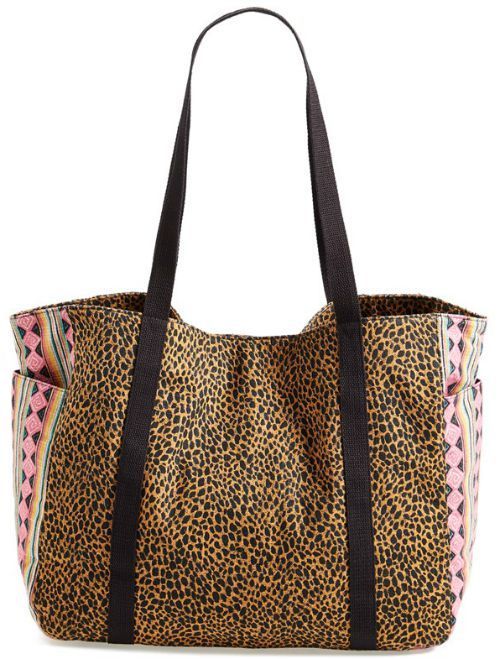 A clash of prints may just be the perfect thing to accentuate your style, just like Volcom's Absolutely Shore. The leopard spots finished off with tribal prints are a stark contrast, but it blends beautifully. This is a lovely item to bring on your visit to Southern California city beaches. This is one of our top picks for the best beach bags because who doesn't love a fun leopard print!
Freshly Feminine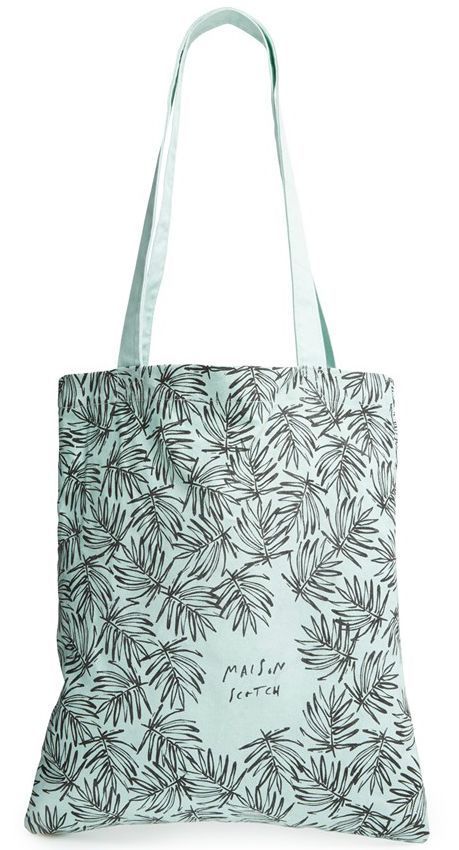 This soft mint canvas beach tote from Maison Scotch is demure and charming. Its roomy and low-maintenance style is perfect for a beach getaway in the Florida Keys or even acts as a more versatile bag on a longer trip.
Truly Yours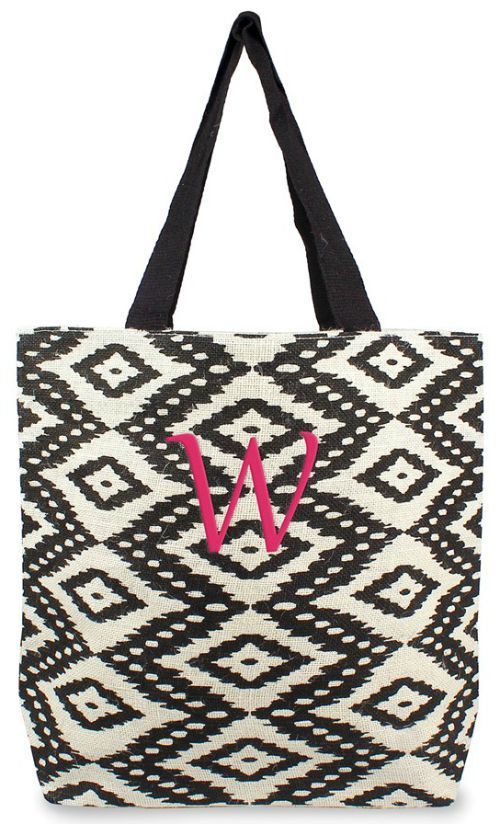 How about a beach tote with your own stamp on it? Cathy's Concept offers a custom Ikat Jute tote with your initial on it, so it can never be lost in Boracay's thick crowd. We love the dash of color on the black and white astez-insipired print.
Carry All Queen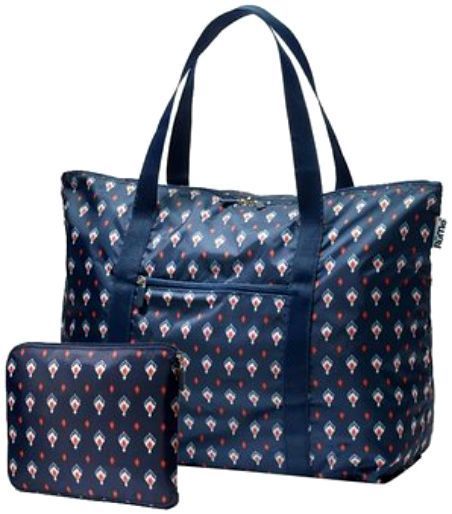 RuMe Bags cFold Expandable Carry All
RuMe Bags are perfectly named: absolutely roomy. This fabric/polyester blend bag can be expanded for a weekender luggage. Bring it along on a Thailand island hopping adventure and never fear of losing space for your goods. Plus, you can stuff all your Bangkok shopping inside for the trip back home.
Leather Lux
For something that looks more structured try the Kelsi Dagger's Wythe shopper as a beach tote: a leather-accented purse that looks seriously stylish. The cement tone creates a contrast of colors, suited for a casual look on your Barcelona escapade.
Raw Roar
You can never go wrong with a leopard print, just like this funky beach tote from Volcom. Get that dash of primal fashion in you as you walk through the eccentric beaches of Vanuatu.
All In Bloom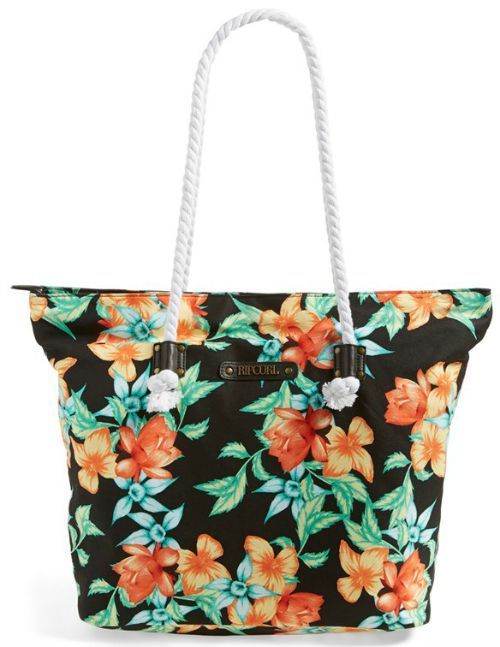 Go old world and vintage with this romantic print from Rip Curl's Songbird beach bag. The canvas bag comes with fashionable braided handles and a stylish riveted logo plate. It's a perfect carry-all for your beach holiday in Sydney.
Glamorously Geometric
Rafé New York's Playa print is an eye-catcher; with big abstract lines and bright colors, you'll never go wrong with this tote. Bring this on your luxury trip to Turks and Caicos Islands.
Emergency Extra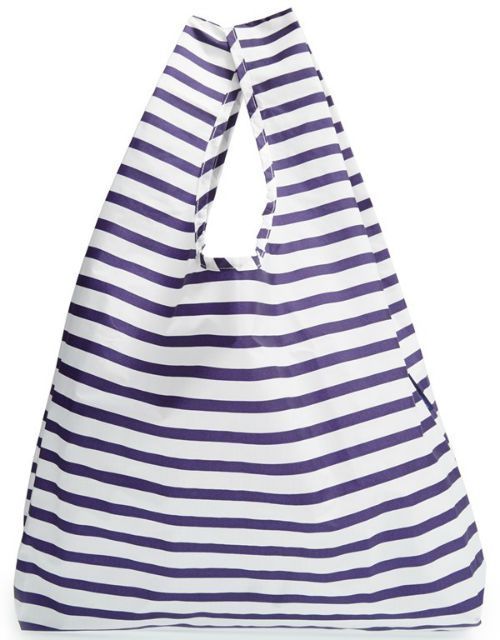 Just when you thought you wouldn't find any more packable beach bags and totes, Baggu's Nylon Tote comes along. This remarkably versatile bag can easily be slipped in your luggage to Zanzibar and is roomy enough to carry all your impulsive treasures. Another awesome options for long-term travelers, too.
Top of the Totes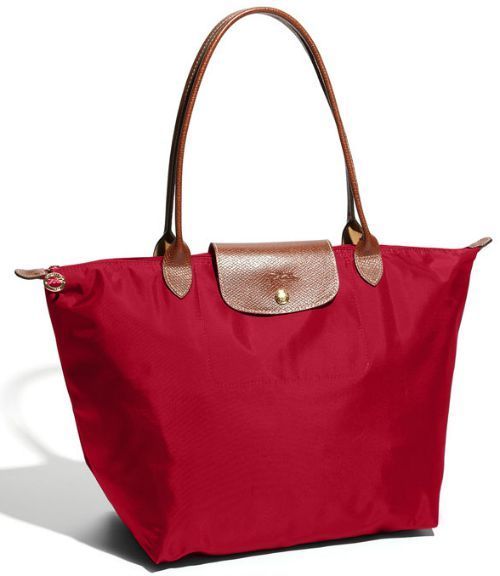 Longchamp's Le Pliage in large has long been the tote bag favorite, and it's not without reason. It's stylish, low-maintenance and durable; take it on your Mediterranean cruise then wear it in Europe's chic streets.
Billowing Beauty
This Billabong's Morro Solstice option is one of their cute, slouchy beach bags and totes. It's a great item to store your essentials during your escapade in the shores of Mexico. With faux leather handles and lovely print accents, you'll always be in style throughout your seaside journey.
Low-Key and Lovely
When you're in need of that versatile carry all that will suit all your storage needs in a flash, Hurley's Beach Activate is probably your best choice. This spacious, easy-to-clean bag can also be used as a diaper bag or a shopping bag. Bring this along on your family-friendly getaway in Rio de Janeiro.
---
The best beach bags and totes are packable versatile styles. Take all your vacation essentials all in one roomy tote that won't cramp your style.
What are you favorite beach bags and totes? Share in the comments!
---
For more summer travel essentials, please read:
---
Hope you liked this post on the best beach bags and totes for your beach and pool side vacation. Please share with your friends on facebook, Twitter and Pinterest. Thanks for reading!
---
Liked this article? Check out similar posts: