These boots were made for walking…
Whilst heels can transform you into a glamorous princess, it is boots that are the best travel shoes for cities and a key essential for any woman to unlock her fashion and footwear freedom. With a vast range of designs and styles, you won't have to forgo comfort or style on your holiday with a good pair of womens leather boots.
---
Best Travel Shoes: Womens Leather Boots
by Cailyn Cox
---
Why Boots make the Best Travel Shoes for City Travel
Boots are perfect for city travel including trips to Europe, North America, Australia, New Zealand, and South Africa.
Boots provide far more stability and support than regular shoes, giving a much higher degree of support and protection to both your ankle and foot. Many can be surprisingly light weight making them both easy to walk in and easy to transport so you don't have to worry about the extra baggage weight when packing.
Boots are extremely versatile allowing for excessive walking, light hiking, and even nightlife, as they are easily transitioned from a day look to a night look, boots are a great choice for any occasion and compliment any outfit. Designed to withstand all elements and prevent the entry of water, snow or dirt,  ensuring that your feet remain dry and warm (nothing puts a damper on your trip like wet feet).
Leather is a fantastic option as they are soft and waterproof whilst allowing for breathability and durability. Opt for black or dark brown leather as these colours are less obtrusive and easy to match with any outfit. In addition they are also forgiving with any dirt that you may encounter during your travels.
❶ Spruce Up Your Style Boot
 / ❷ Into the Night Boot
/ ❸ Fiona Combat Boot
/ ❹ Back Road Boots  / ❺ You Tread It Boot
The key factors for a wonderful travel fashion wardrobe are simple: style and comfort and with extensive range available you can ensure you find a pair that is both practical and stylish. With this selection of flat boots you'll have both:
Ride It Out Boot  €37 ($49) They have a man-made upper and sole, with adjustable straps and a side zipper which makes them easy to get on and off.
Into the Night Boot €27 ($35) These boots use Man-made materials and have front laces and a side zipper which ensures they are easy to get on and you can adjust the laces accordingly.
Fiona Combat Boot €59 ($78) These boots are made using black vegan leather, with a combat design. They also have a lace lace-up front and a zipper on the side.
Back Road Boots €72 ($95)  These boots are made from distressed brown leather, and slip on, which make them convenient and comfortable.
For nearly every trip in metropolitan cities, you'll need a pair of womens leather boots; these sturdy shoes make the best travel shoes because they're perfect for walking and everyday use. If your anticipated activities involve a lot of exercise and a lot of walking, or the use public transportation then boots are what you need!
In fact, even if you plan to be low-key it would still be beneficial to travel with boots. Boots are undoubtedly my top pick when it comes to stylish travel shoes as they are not only exceptionally comfortable, but also effortlessly create a classic casual chic look.
An important tip when purchasing your boots are how easily they come on and off – as you do not want boots that you battle to put on, or get off on holiday and you should consider the that you may be required to remove them, for example at airport security.
I truly believe womens leather boots are the best travel shoes, an investments buy, lasting for years in both structure and style. Don't wait – Pack those boots today.
TFG Recommends: No matter what your choice of fashionable travel shoes, Dr. Scholl's Gel Insoles
are a must for the ultimate in added comfort! They make insoles cut specifically for a woman's foot so they fit your flats, trainer, or boots just right. Their High Heel Insoles
are a total life saver if you plan to travel with heels. I love these insoles – they are the perfect comfort solution!
---
I agree with Cailyn. I live in my boots in LA year round and they're my number one choice to travel to Europe or North America.
Where do you take your boots?
---
Read more about shoes for travel:
Read More About TFG's Top Travel fashion Picks:
---
---
Share your favorite travel shoes in the comments and don't forget to share the Love on Facebook, Twitter, and Pinterest! Thanks for reading!
---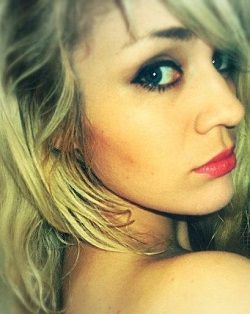 Author: Cailyn Cox is a 24 year old South African born fashion and travel enthusiast, who loves dark poetry and bright colours. Passionate about lyrics, art and design, she draws inspiration from her surroundings. She is currently interning at Travel Fashion Girl to bring travelers helpful travel tips as she studies in Europe.
---
Liked this article? Check out similar posts:
Share and Enjoy