---
Join our community of 500,000 stylish female travelers! Sign up for Travel Fashion Girl's newsletter and never miss a thing!
---
Looking for earth-friendly alternatives to your favorite products? Here's our round up of eight incredible natural beauty products to add to your collection!
---
Natural Beauty Products
Written By: LC Haughey
---
Did you know you can do the right thing for the planet (and your body) while still looking good?
A good way to start is to use natural beauty products that are free from toxic ingredients and sourced from companies that do not test on animals. You get extra beetroot brownie points if their packaging is plastic free or biodegradable.

Here are some of my favorite planet-friendly beauty products. Not only are they tried and tested, many of them are suitable for travel, too.
Lipstick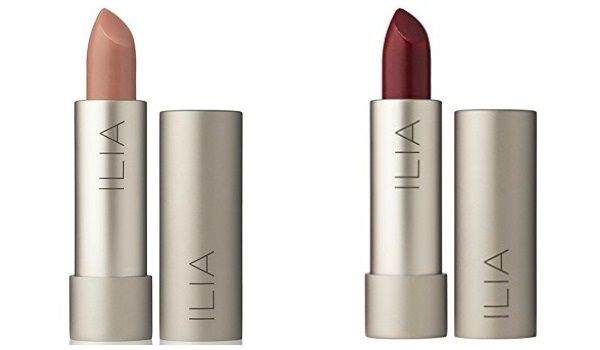 ILIA Beauty Lipstick | Tinted Lip Conditioners
I don't wear a lot of makeup on a day-to-day basis, but I make a very happy exception for lipstick. It's one small little touch that can elevate an otherwise neutral travel outfit. In saying that, I'm extremely cautious about what I put on my lips–I don't want to ingest parabens into my body.
Ilia is my favorite lipstick brand for several reasons. They boast some beautifully bold colors (Neon Angel is a favorite of mine) and their lipsticks contain up to 85% organic ingredients. The company's philosophy is reflected in their packaging, with their cream products housed in shiny, recyclable, aluminum cases that are quite pleasing to the eye.
The lipsticks have more staying power than conventional brands I've tried in the past and don't dry out my lips. I'm also a fan of their tinted lip conditioners, which feel like a lip balm, but wear like a lipstick when applied.
These are some of the best eco-friendly beauty products for travel. Have a look!
Blush
I love a product that's multi-purpose and RMS Beauty's Lip2Cheek is just that.
As the name suggests, this product can be used as both a blush and a lip tint. The minerals in the cream are extra concentrated so a little goes a long way, making the product long lasting.
RMS lists all their ingredients on their website with detailed descriptions of what each is and the effect that it has on one's skin. Best of all, their natural beauty products are packaged in recyclable glass with an aluminum recyclable lid, with no plastic.
Here a few more multi-use beauty products!
Foundation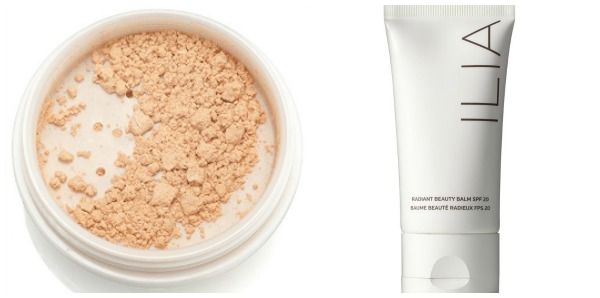 Calendula Powder Foundation | All Your Gold SPF 20
On days that I want a little extra cover, I rub a bit of Ilia's Radiant Beauty Balm onto my skin and apply a dusting of Ere Perez Natural Powder Foundation over the top. The BB cream is SPF 20 and I hardly notice the mineral powder.
Liquid foundation tends to make my skin itch and it's not a must in my makeup routine. These two products combine to create a natural look with a smooth, even complexion.
If I don't fancy the extra cover, I just use the BB cream. It's ideal for traveling in countries with a warmer climate.
Read these tips to keep your makeup from melting in hot weather!
Mascara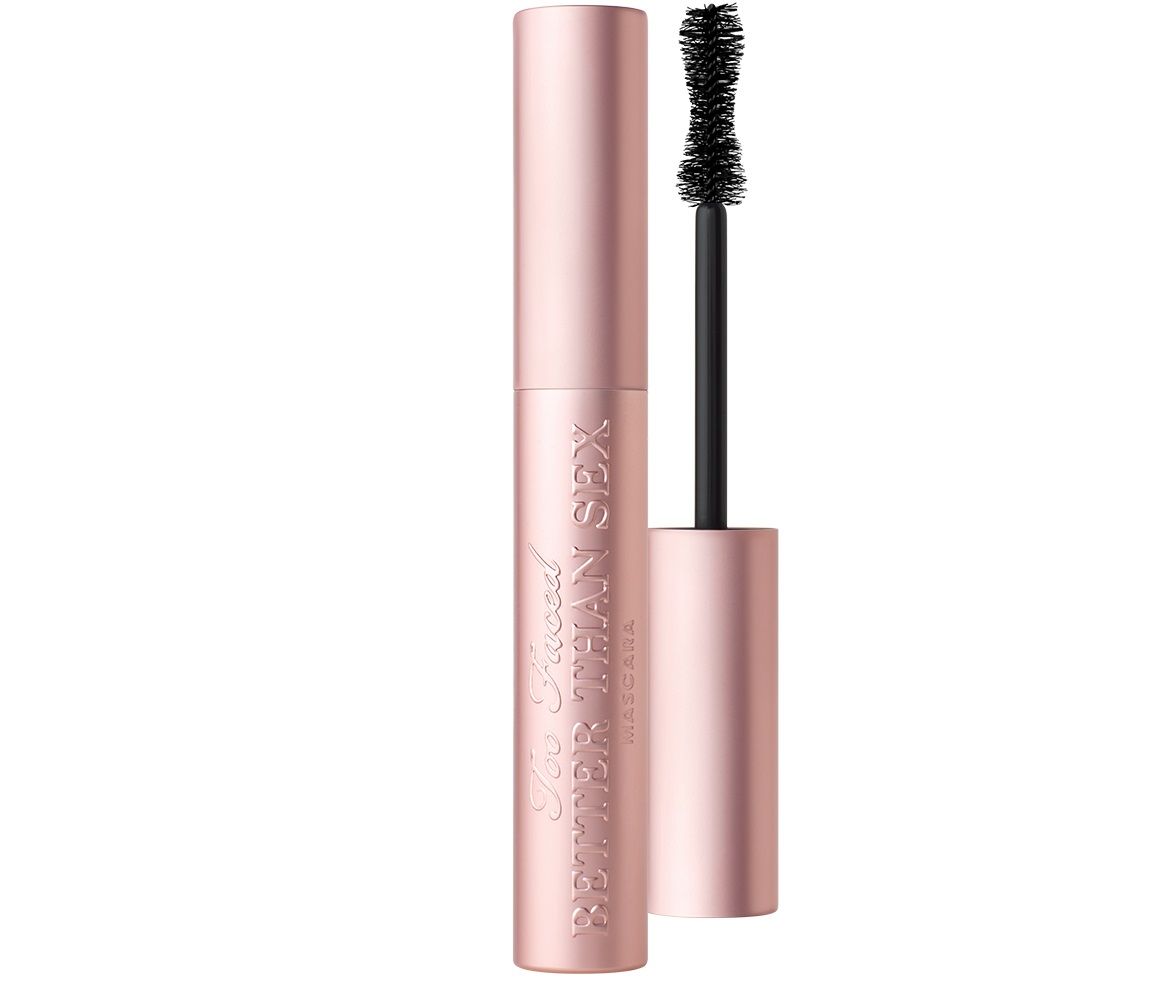 Too Faced is a favorite with many women around the world, particularly where mascara is concerned. Not only are they a 100% cruelty-free beauty company, they have a long list of vegan-friendly natural beauty products. Their company's mascot is Clover the Chihuahua, which is a testament to their animal-friendly approach.

Makeup Removal
To remove your makeup, pour a little Jojoba oil onto a reusable face wipe and apply it to your face. Once the makeup has been removed, throw the wipes into the wash. The makeup may and probably will stain them, but they'll still be good for use.
Jojoba oil can also be used as daily moisturizer, so you won't have to deep moisturize your face after removing your makeup!
Here are other popular multi-tasking body oils female travelers love to use!
Deodorant

Grapefruit Deodorant Cream | Migrator Kit
It's taken me years of trial and error to find a natural deodorant that actually works. I tried aluminum-free spray deodorants, crystal deodorants, and deodorants with "natural" ingredients, with zero success and a little embarrassment on particularly hot days. It wasn't until I moved on to creams that I finally felt as though I had a winner.
My brand of choice is Meow Meow Tweet–I love their cute and colorful packaging as much as their natural beauty products! The cream deodorants are housed in little glass jars that I've repurposed. The stick deodorant's packaging is biodegradable. Their ingredients are both vegan and Fair Trade and every product still somehow smells divine.
I use their baking soda-free deodorant, as I found baking soda irritated my skin. If you're unsure of which to use, they offer mini samples that you can trial.
You could also give the Migrator Kit a spin. It consists of some of their best selling products, and the small-sized containers make it perfect for travel!
You'll also love these natural beauty recipes for hair care!
Face and Body Oil
What I like the best about many beauty oils is that they are multi-purpose. Sometimes, one product can be used for your body, face, and hair. It really does feel like you're getting more bang for your buck–while doing your bit for the planet.
Once you start using toxic-free natural beauty products, you'll often find rose hip oil floating around the ingredients list and for a good reason–it's a natural source of Vitamin A and fatty acids and does magical stuff to your skin.  
I usually have a bottle of the oil lying around in my beauty cabinet. I use it as a night oil and body moisturizer if my skin is feeling particularly dry. Application of the oil is said to keep skin bright and supple, reduce the appearance of scars, and soothe sunburn!
Here are other popular multi-tasking body oils female travelers love to use!
Hair removal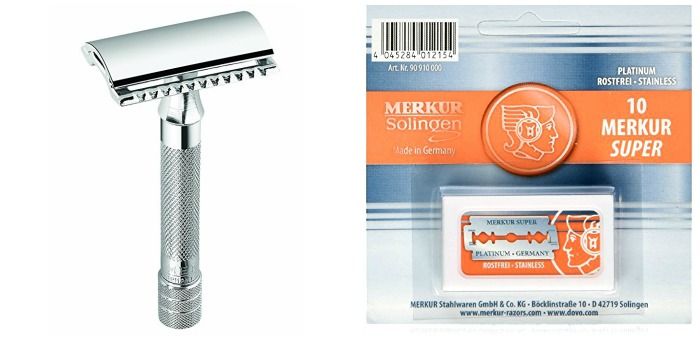 Merkur Safety Razor | Merkur Safety Razor Blades
Plastic toiletries get thumbs down in my book for several reasons. They're not long lasting, so eventually you have to toss them out. They then go to a landfill, where they'll sit for hundreds of years, slowly decomposing.
You can save money by investing in a product that you can use for the rest of your lifetime, if you take good care of it. One of the first purchases I made when trying to go plastic-free was a stainless steel Merkur razor. 
I shave my legs using it and a normal bar of soap. After use, I'm sure to clean it, dry it, and leave it standing base up, to keep the razor blades from dulling prematurely.
Read this post for more tips on shaving while traveling!
With the use of these natural beauty products, you'll be ensuring that fewer toxins enter your body and less packaging ends up in landfill, all while maintaining your beauty routine.

---
What are your favorite natural beauty products? Please comment below!
---
For more travel beauty tips, please read:
---
LIKED THIS POST? PIN THIS PIC TO SAVE IT!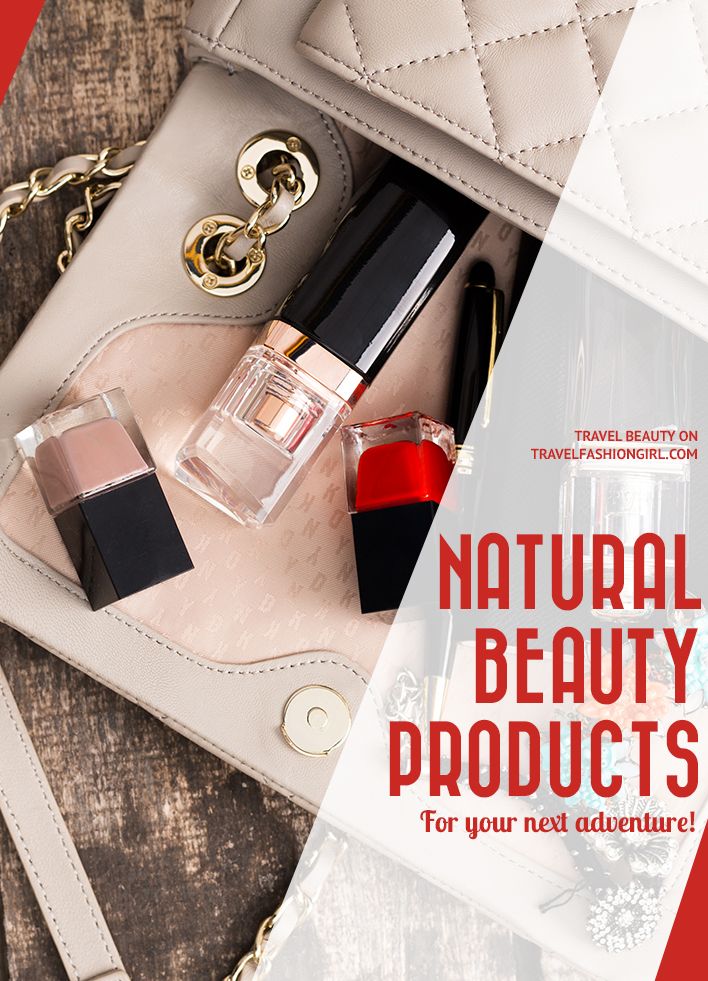 ---
We hope you liked these natural beauty products. Please share with your friends on Facebook, Twitter, and Pinterest. Thanks for reading!
---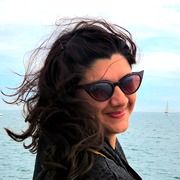 Author Bio: LC has lived in Australia, Qatar, and the UK. Her interests include long road trips, bonfires, beach bumming, horse riding, bird watching, and dog cuddling. You can follow her adventures on her blog or in real-time on Facebook.
---
Liked this article? Check out similar posts: