You've read about it, dreamt about it and almost everyone you know, knows someone who has done it: Backpacking Europe. It is almost its own culture now!
After working a countless number of extra hours you have finally decided to take the plunge spend the money and backpack through Europe. It took you weeks to plan the perfect itinerary that you edited at least 20 times and now you are moving on to the hardest planning part: the Europe packing list.
"How do I pack enough clothing to get me through my entire trip backpacking through Europe?"
I too struggled with this the first time I traveled Europe. I spent 5 months in the incredible continent – hopefully these packing tips will help make the process a bit easier for you. Don't forget, shopping haunts you all over Europe so save some space for new purchases.
Please read our Ultimate Packing List for Europe featuring travel outfits and travel tips for 8 countries.
---
Packing List for Europe in Summer
by Vanessa Yates
---
1. Plain & Tie Dye Tank Tops 2. Plain & Floral Longsleeve 3. Stripe/ Plain / Printed Short Sleeve 4. Flowy Dress 5. Oxford & Denim Shorts 6. Trouser & Twill Pants 7. Maxi & Denim Skirt 8. Packable Raincoat & Cardigan 9. Pajama Set 10. Canvas Shoes & Socks 11. Ballet Flats & Sandals 12. Scarf & Sunglasses 13. Pack of Underwear / T Shirt Bra / Sports Bra 14. Swimsuit 15. Bracelet & Necklace
Packing List for Europe: Clothes
Packing List for Europe: Accessories and Extras
Also note that trainers are typically just worn by tourists or those doing vigorous exercise. You will be just fine without them (unless you suffer from body pain).
Packing List for Europe: Additional Gear
Please read out top 10 hostel travel essentials when backpacking Europe!
---
I have used this backpacking (packing) list every time I travel and I have always been more than prepared. Anything else you will need you can get along the way! Congrats on your adventure and have fun in Europe!
What are your Europe packing list must haves?
Please note: Most of Europe's Budget Airlines have this Carryon Bag Allowance: 55cm x 40cm x 20cm. Always check your airline's individual baggage rules and regulations in advance.
---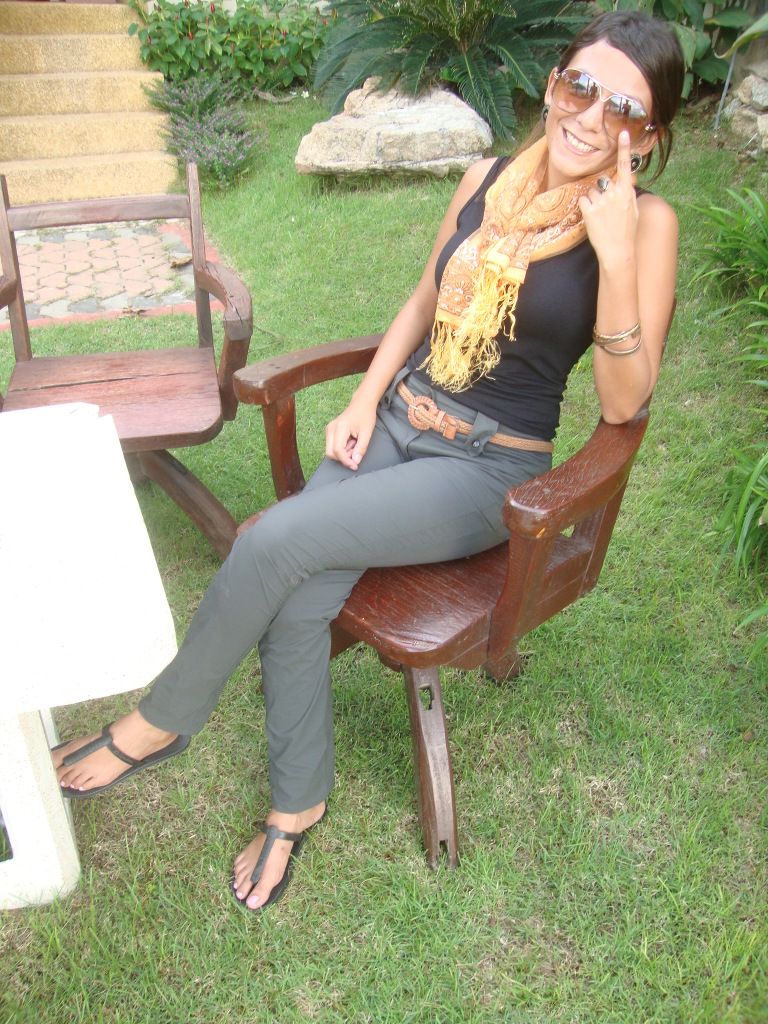 TFG recommends: Anatomie makes amazing travel pants that are functional and also look sophisticated which work perfectly for Europe. I've worn their Skyler travel pants with heels for drinks in LA,  in Spain with boots for sightseeing, to play in the snow with wellies in the UK, for every day travel in Thailand with flip flops, and also to go for hikes with trainers. They are the ultimate multi-functional travel pants that offer you form, function, and fashion (and a good cost per wear value)!
---
More Europe Packing Lists:
Suggested Travel Resources:
Please read our Ultimate Packing List for Europe featuring stylish outfits and travel tips for 9 countries.
---
---
Hope you've enjoyed this Europe Packing List. Please share it with your friends on Facebook, Twitter, and Pinterest. Thanks for reading!
---
 Author Bio: Vanessa Yates and her backpack and have traveled 28 countries throughout North America, Central America, Europe, Africa and Asia. Her adventure continues in South East Asia where she will soon begin working at a Canadian international school in Malaysia. She hopes to never stop traveling!
---
Liked this article? Check out similar posts:
Share and Enjoy