Earlier in the year, I spent four months traveling around South East Asia. The months prior to leaving I agonized about what to pack since this was my first time being gone for so long. Looking back at what I brought on my South East Asia backpacking adventure, I would definitely go the same route. Everything in my backpack was used throughout the trip, and I rarely wanted for any additional items. Find out what I wore and why it worked!
---
South East Asia Backpacking: What I Wore
Written by: Niki Landry
---
➊
Temples
Temples were everywhere and I visited more than my share. Some weeks I was visiting a temple everyday in really hot weather so I had to get creative with my outfits. For one I wanted to look different in my photos, and secondly I didn't want to wash clothes every night. I had a maxi skirt, a long dress, and tencel joggers that I wore to cover my legs and still keep cool. Since my dress was sleeveless I layered on a peasant top and tied it at the waist.
Take a look at these ideas on what to wear with a maxi skirt!
➋
Beach
I didn't spend a ton of time at the beach on my South East Asia backpacking trip, but I'm sure I would have been set with what I packed. I brought along two swimsuits that could turn into four by the mixing tops and bottoms. Most days I used a tank dress, my sarong, or denim shorts and a tank for my cover up. A tied bandana on my head kept my hair out of my face. The bandana was also useful on any days spent hiking instead of wearing a hat.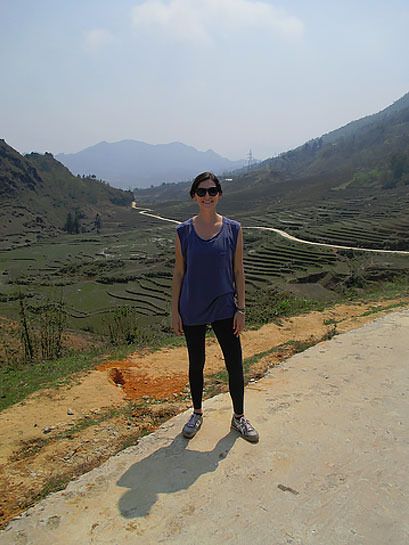 ➌
Hiking
Layering was always the key for any hiking day planned on my South East Asia backpacking trip. It was surprisingly chilly in some of the areas I choose to trek, but after a mile of walking uphill the layers started to peel off. I normally wore a quick dry top, my tights or joggers, and topped it with a scarf, chambray long-sleeve, and raincoat. I also wore light sneakers and Smartwool socks for my feet. If it was a particularly hot climate I switched out my pants for khaki roll-up boyfriend shorts.
➍
Workout
My tights also came in handy for yoga classes and running. When things started to heat up I wore running shorts that I normally used to sleep in and a racer back tank. They also worked for any activities where I knew I would get wet, like bathing elephants.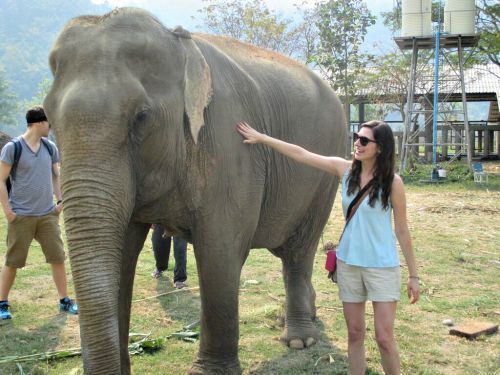 ➎
Sightseeing
On normal days I mixed and matched all of the above items. I carried around a v-neck tee, and two long tunic style shirts that I wore constantly. They were quick dry and easy to hand wash. If I wanted to look a little nicer, I opted for dresses or wore my black peplum top. My everyday shoe was my leather Ecco sandals. I swear by these shoes. To top off every outfit on my South East Asia backpacking adventure, I always had my sunglasses in tow.
Shop The Post
---
---
I'm a case study that proves that by following the tips and tricks provided on Travel Fashion Girl you can spend more time having fun on your trip, instead of struggling with over packed bags and stressing over what to wear. Proper planning and a little research will never steer you wrong.
What else would you pack to go on a South East Asia backpacking trip? Please share below!
---
For more South East Asia packing lists, please read:
---
Hope you liked these tips on how I packed when I went South East Asia backpacking. Please share with your friends on Facebook, Twitter and Pinterest. Thanks for reading!
---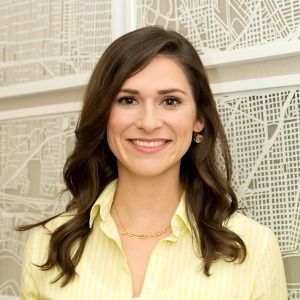 Author Bio: Niki is an interior designer and artist from Louisiana. In addition to her design work, she writes for local and online publications sharing her experiences and passion for travel. Niki is currently adding stamps to her passport while building her design practice, Niki Landry Designs. nikilandry.com  nikilandrydesigns  niki-landry-designs-llc
---
Liked this article? Check out similar posts:
Share and Enjoy