The Ultimate Round the World Travel Packing List
THE ULTIMATE RTW TRAVEL PACKING LIST FOR GIRLS
I wanted to make a quick and easy round the world travel packing list visual for girls. This 15 piece packing list can be used for trips of varied duration and climate.  Use the items shown as a visual guide to create your own perfect travel wardrobe.
Please visit this page for the complete Round-the-World Packing List.
OPTION 1:
Want to shop the items shown in the OPTION 1 RTW packing list?

Click here

.
OPTION 2:
Please note, the items featured in OPTION 2 are no longer available.
Round the World Packing Tips:
Your main backpack should be between 40L-66L maximum and your daypack 15L-25L
Use packing cubes to maximize space and organize belongings
Don't take full size toiletries, buy replacements along the way
Avoid too many electronics
Don't pack "just in case" items
Stick to 3 pairs of shoes
Pack 5-10 pairs of underwear
Don't buy to many "travel clothing" items, stick to stuff you would normally wear at home
Pack items based on your planned activities more so than other people's packing list suggestions.
Don't forget to re-post, share, and pin this post if you found this RTW packing list helpful! Share it with other Travel Fashion Girls like you!
---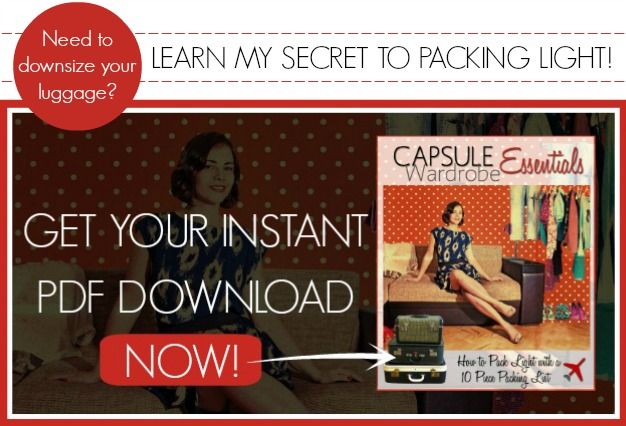 ---
Liked this article? Check out similar posts:
Share and Enjoy
Did you enjoy this article?
"DOWNLOAD 8 FREE PACKING TOOLS"
Sign up now and get your all-access pass to my free packing ebooks, outfit planner, and printable checklists!