What to Pack for a Florida Keys Vacation
A Carry-On Size Packing List for the Florida Keys
Florida Keys is a popular destination getaway that boasts of crystal clear, blue waters and secluded beaches. It is a favorite location for Spring Break, romantic vacations, weddings, and other special events. The fact that it is just a 113 mile drive from the mainland Florida makes it an easy escape from the busy city life into a quiet, serene place where you can get in touch with the beauty of nature. Because of its all-year round tropical climate, this is also the best place to escape the cold, drafty winter season so Florida Keys villa rentals and hotels can get booked up quickly.
Most of the happenings in Florida Keys have one similar feature, the casual dress code. When vacationing in the Keys, you can enjoy the casual and laidback atmosphere which the residents are known for. No need to fuss about your clothes, because in this place, anything goes is just fine.
Wondering what to wear in your stay at Florida Keys? Check out this minimalist travel packing list for your trip to the Keys!
10 Piece Florida Keys Packing List
4 Tops + 4 Bottoms + 1 Dress + 1 Jacket
4 Tops. Arm yourself with playful tops that you can wear interchangeably. Add some spice to your outfit with a spunky denim sleeveless shirt or liven it up with a colorful beach sleeve. Of course, having neutral tops are a must; an oversized shirt gives you both comfort and style when paired with the right bottoms. Also, don't forget to show off your waist with a nice cropped top as beach wear.
1 Pants. Jeans are very versatile, and you can wear them anywhere and never go out of style. Pair them up with classy tops for a more sophisticated look.
1 Beach Shorts + 1 Hot Pants (or skirt). Going to the beach is the right time to show off those gams, and you can only do so with the right pair of shorts. Pack in the micro beach shorts that you can use when going on swimming, but also take a good pair of faux or leather shorts which you can wear on a night out during your stay in the Keys. Go for a longer length or a skirt to meet your needs.
1 Maxi Skirt. Maxi skirts are perfect for the beach. Stroll around and walk on the sandy shore with a stylish skirt and feel the wind and the sun with bliss. Because of the Keys' humid weather, you can also keep yourself comfortable and fashionable at the same time.
1 Dress. You will never know when a formal night-out comes in the Keys, with so many establishments for you to enjoy a dinner date with a loved one. Go and get yourself prettified by taking with you a play dress, which you can turn into a nice formal wear by adding the right accessories.
1 Cardigan / Blazer. One way to spice up your regular dress is by adding a nice outerwear. Grab a cardigan or a blazer and see how it can do wonders when paired even with the most basic looking dress. This also works for the cooler nights in the Keys, so as not let the chills ruin your date.
2 Shoes. Choose casual footwear, but don't forget to bring something more formal and stylish. Closed pumps in nude are the perfect thing accessory —you can wear it with any outfit. Or much better, choose something printed, which livens up solid colored clothes and puts an oomph in your style. Of course, you should also have a comfortable pair of sandals you can use when touring around Florida's best vacation islands.

Travel Outfits for Your Florida Keys Vacation
ARRIVAL OUTFIT: 
Comfy Jeans + Beach Sleeve Shirt + Sandals
BEACH OUTFIT
Shorts + Cropped Top + Beach Hat + Sandals
SIGHTSEEING
Maxi Skirt + Denim Top + Trendy Cap + Sandals
DINNER OUTFIT
Dress + Cardigan + Pumps + Clutch bag
NIGHTLIFE
Top + Shorts + Pumps + Clutch bag
When planning your final packing list for vacation, remember to cater your packing choices to what fits your needs. If you plan on wining and dining, bring a cocktail dress. If you're idea of fun is in the sun, add a kaftan instead of the extra shorts. For travel outfit ideas for the inland Mexico and the Carribean, check out What to Pack for Mexico and Style Ideas for Your Caribbean Vacation.
If you have travel outfits or a packing list for vacation that you'd like to share, please email me to contribute for Fashion Travel Girl. Please don't forget to share and re-tweet . Thanks for Reading!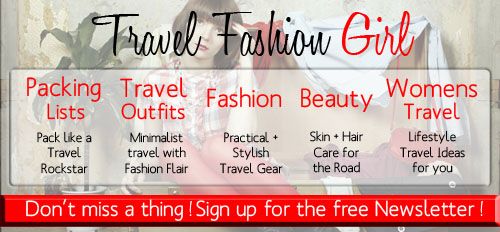 Share and Enjoy