Reader Asks:
My family and I (husband and three young sons) are traveling to LA Disneyland, Lego Land San Diego in April-May.  I do not know what the weather is going to be like.  For most of the trip we will be going to Disneyland and Lego Land.  We may go out a couple of nights but the majority is casual.
I would greatly appreciate your help.  I'm not a good packer when it comes to holidays.  Your website has given be a lot of ideas and inspiration, thank you!
---
How to Pack for Disneyland
---
Sounds like a fun trip! My best suggestions to help you pack light and stylishly comfortable are:
Choose a pair of
comfortable and tailored (1) jeans and (1) shorts (capris, bermudas, etc).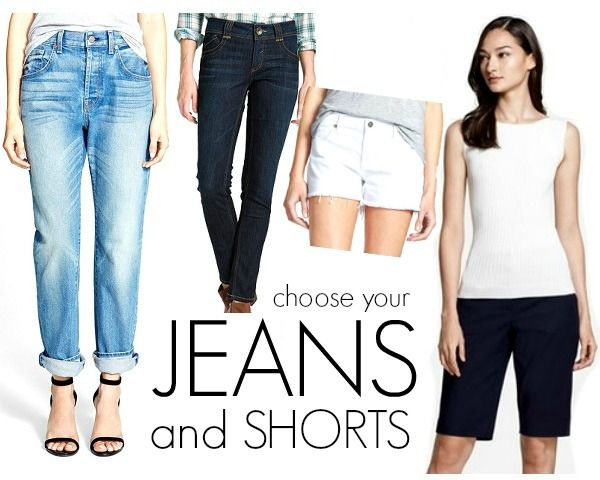 Click the links to find the items: Jeans | Leggings | Shorts | Bermuda Shorts
use a variety of
bright and colorful tops to cheer up your outfits.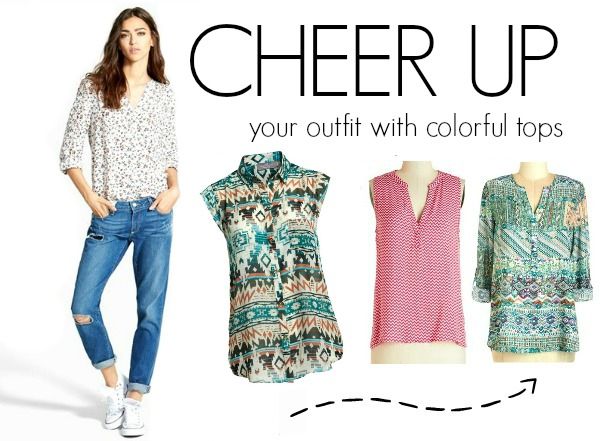 Click the links to find the items: Woven Top | Aztec Top | Character Top | Beach Top
Style
Choose classic styles in soft hues so your pictures will look good and memorable.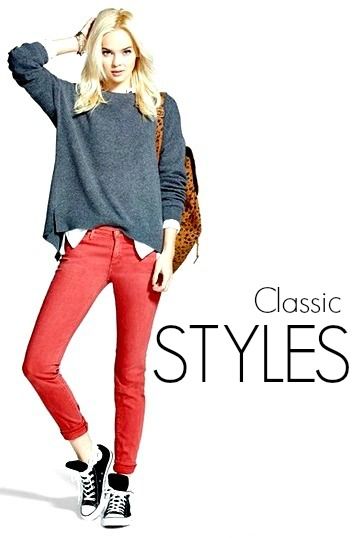 Click here to find the items.
I've chosen a few packing lists that look like they have some good clothing selections for amusement parks. Stick to shirts + bottoms as they're good for layering this time of year but summer dresses would be comfortable on hot days.
I like the tops+bottoms found here: What to Pack for Hawaii Vacations or Classic Packing List 2013
Shoes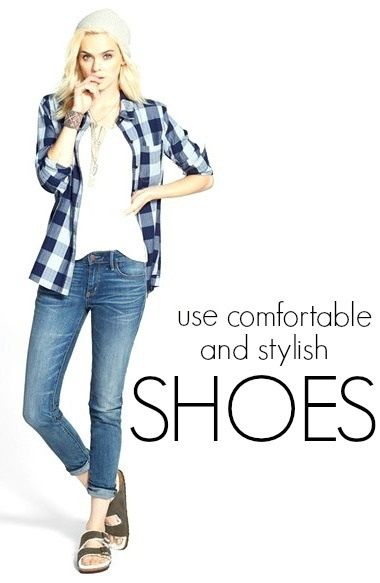 Click here to find the items.
Since you'll be going to several amusement parks, which means countless days on your feet, please take more than 1 pair of shoes! You may want to add some gel inserts into your shoes for added comfort. Your feet will thank you 🙂
For comfortable and stylish shoes it seems that many travelers recommend include Toms, Birkenstocks and the new Crocs styles.
Check out these posts for more info: The Most Comfortable Ballet Flats for Travel  or 13 Comfortable Walking Sandals that Don't Sacrifice Style
Layer
Click here to find the items.
Also, LA and Southern California temps can be very hot in the day and drop at night so make sure to take your hoodie or jacket and pack it away or store in a locker or backpack until night time.
You can also use a button up shirt or denim long sleeve to act as layers, shields from the sun, and as a light jacket if needed.
The weather here can be blazing hot for weeks and suddenly have a weekend of downpours and pack to blazing hot temperatures again – remember to watch the weather forecast a month to a weekend before your trip!
---
Do you have any Southern Californian guide? Share it with us!
---
To learn more about our suggested packing tips , please read the following:
---
Hope you liked this post on How to Pack for Disneyland. Please share it with your friends on Facebook, Twitter, or Pinterest. Thanks for reading!
---
Liked this article? Check out similar posts: