This post contains affiliate links. Visit our Disclosure page for details.
My assumption about what to wear in Australia couldn't have been further from the truth. It is no where near as laid back and casual as I thought it would be.
Yes, Byron Bay and Surfer's Paradise fit this stereotype – but Sydney? No way. Packing for Sydney is different than packing for other Australian cities but lucky for you I've got "heaps" of tips after living here for three months!
---
What to Wear in Australia: Sydney
by Kelly Ella Maz
---
Aldo Heels / Sunflower Umbrella
Pack a
travel-size umbrella

to stay dry during late afternoons in the summer.

It's not uncommon to have a beautiful hot morning only to have hurricane-like rain come from no where around 5pm. Enjoy your sunny mornings at the beach, but throw an umbrella in your purse so you're never caught off guard!
Bring your
hottest heels

for a night out.

I made the mistake of wearing flat sandals out for drinks one night by the Sydney Harbor. I felt very out of place when I realized I was the only woman in flat shoes in a sea of model-like women all wearing designer heels. Public transportation is excellent in Sydney, so don't worry about walking far in the city! Pull out your best stilettos for a night out in Sydney and don't underestimate style when planning what to wear in Australia.
Just because Sydney has tons of amazing beaches
doesn't mean the dress code is "beach casual"

.

I was shocked to discover the residents of Sydney tend to dress up more than other cities I've been to. Leave the casual clothes at home and put your best foot forward in high quality, fashionable clothes to fit in here. You can never be overdressed in Sydney – even when I think I'll be overdressed I usually arrive to party feeling underdressed.
Of course the city beaches are pretty spectacular, so don't forget your
bikini

.

Suits from Triangl Swimwear are all the rage here, but any classic bikini with a few luxe touches will fit in perfectly. Accessorize your bikini with a matching Turkish towel – which are uber popular at hot-spots like Bondi Beach and Manly Beach.
You'll get a lot of wear out of a
great pair of shorts

– especially in the hot summer months.

Just remember what I said about dressing up in Sydney! Opt for a pair of dressy shorts with wedges when planning what to wear in Australia and leave the denim cut offs and rubber flip flops at home if you're traveling in the city. The heat gets pretty intense here, so I'd pick a lightweight fabric for your shorts, and a pale color – like white or beige.
Heading to the spring races in Sydney? A
fascinator

is an absolute must!

In Sydney, who wears the best hair accessory is a bigger deal than which horse wins the race. Horse racing events are definitely more about the fashion than the horses – with women wearing gloves, hats and color-matching shoes with their designer dresses.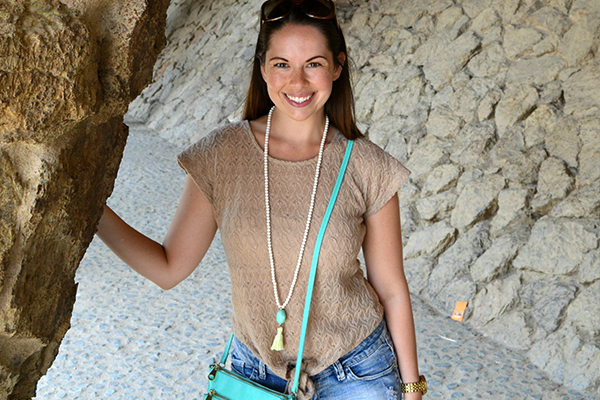 One last packing tip:
sunscreen

. I'm talking SPF 60+ here.

The one thing you should always pack when planning what to wear in Australia is your 60+ sunblock! UV levels here are significantly higher than other areas of the world thanks to a hole in the ozone layer directly above the country. I can tell you that as a girl who previously lived in Spain and rarely wore sunscreen, the sun here is a killer. 20 minutes outside without sunscreen and I'm red as lobster. Pack your sunscreen!
---
What are your best packing tips for what to wear in Australia's beautiful Sydney?

---
For more destination packing lists:
---
Hope you enjoyed this post on what to wear in Australia. Share it with your friends on Facebook, Twitter and Pinterest. Thanks for reading!
---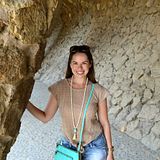 Author Bio: Kelly Ella Maz is a writer and full-time traveller. Originally from Canada, she left her home to chase summer around the globe. She's currently living in Sydney, Australia where she spends her days exploring new cafes and hidden beaches. You can follow her travels at www.kellyellamaz.com.
---
Liked this article? Check out similar posts: