To help you plan what to wear in Munich, we had a chat with local fashionista Alex, who gave us style tips on clothes, shoes, and Oktoberfest. Keep reading to find out what she said!
---
What to Wear in Munich
Written By: Annie Jarvis
---
Alex is originally from a small town near Nuremberg, Germany and has spent the last three years living and working in Munich. She loves relaxing by the Isar River in the summer and checking out the style of the international businesswomen and expats who live there.



These are her tips on what to wear in Munich year round:
Munich Clothing Style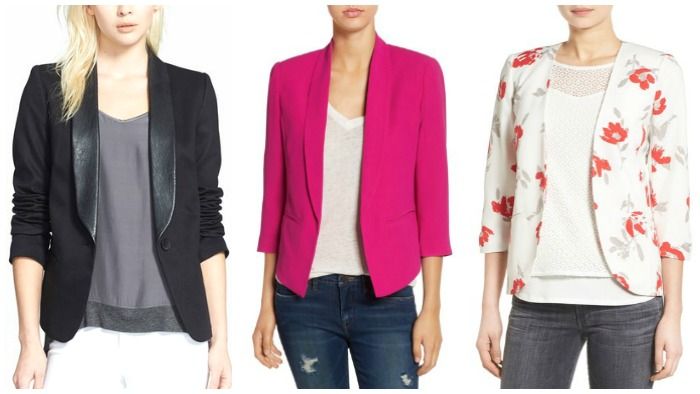 Faux Leather Lapel Blazer / Magenta Pink Blazer
The clothing style in Munich is polished, smart, and chic. I would suggest avoiding the sporty look and go for something more sophisticated and cool, like a pair of heels and a leather jacket or smart blazer.
Travel Essentials
Leather Crossbody Satchel / Sunglasses / Micro Mini Umbrella
As with any European city, the weather can change in an instant; pack an umbrella alongside your sunglasses no matter when you visit. Toss them in a structured handbag and you've got yourself the perfect outfit to make you feel like a local.
Shopping In Munich If you need to pop in the shops to buy some more clothes, then head over to Zara or H&M. These stores are great value for money and should have all of your travel essentials.
What to Wear in Munich in Spring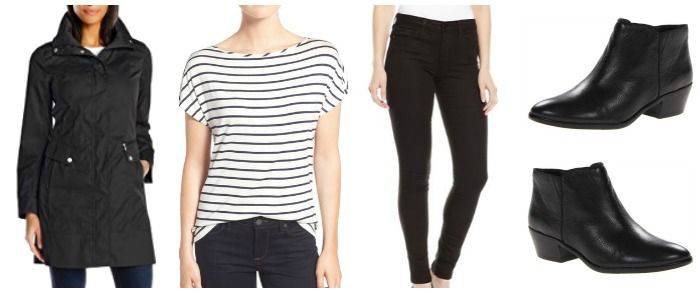 Packable Raincoat / Stripe Boat Neck Tee / Jeans / Ankle Boot
WEATHER
Alex Says: Spring in Munich can have really unpredictable weather with a mix of rain and warm sunny days. Check the forecast a week before you go and make sure you're prepared for the rain!  
PACKING
As you plan what to wear in Munich in spring, don't forget to bring a raincoat like one of these and an umbrella that you can carry all the time. Take a summer dress or maxi dress and a light jacket for the warmer days and a pair of jeans with some long-sleeved tops or t-shirts for when it gets slightly colder. Layers are really important in spring as the temperature can vary dramatically; pack a jacket to go with a range of outfits.
Learn the art of how to layering clothes!
What to Wear In Munich in Summer
Faux Leather Jacket / Floral Minidress / Wedge Sandal / Crossbody Bag
WEATHER
Alex Says: Usually it's warm and sunny, but a German summer can be unpredictable. The warmer climate tends to begin in May through July, and Munich is often much hotter than other parts of Germany. Make sure you check the weather, as temperatures can drop drastically and it is likely to rain.
PACKING
As you plan what to wear in Munich in summer, remember that layering is crucial. Bring a denim or leather jacket for those colder days or chilly evenings and pack a pair of jeans to be weather-ready at all times. For sunny days, wear a cute summer dress and some comfortable and stylish sandals, and if you're heading to Isar River then don't forget your bikini.
Take a look at these cute summer dresses for women!
If you're going out to a club in the evening, then make sure you dress to impress. Celebrity hotspots like P1 or Pacha are known for their strict dress codes, so throw on a cute dress and a pair of your best dancing heels if you fancy going there. 0-8-9 is a local, less "Hollywood" hot spot. For a more chilled out evening, head to the University district, where a pair of sandals or ballet flats would work perfectly for a relaxed bar.
These are the most cute and comfortable ballet flats for travel!
What to Wear in Munich in Autumn
Long Sleeve / Faux Leather Jacket / Shirtdress /  Sweater Tight / Scarf / Ankle Boot
WEATHER
Alex Says: Autumn weather tends to start in late September/ early October where the weather is mild between 10C – 15C. It gets cold in November and December.  
PACKING
As you plan what to wear in Munich in fall, don't worry about packing heavy winter boots yet. You won't need them. The weather is cold but hasn't reached the real chill of winter. Bring closed toe shoes like ankle boots – they're the best shoes for Europe this time of year. Find out why!  I'd also recommend a pair of jeans and a nice top, layered with a blazer or leather jacket and a scarf to keep you warm. If you fancy wearing a dress, then pop on a pair of tights to keep your legs warm from the autumn frost.
Dresses are the best item to wear for transitional weather – read more!
What to wear to Oktoberfest:
One of the main attractions for visiting Munich in October is Oktoberfest, which is the world's largest beer festival and fun fair. If you're wondering what to wear to Oktoberfest then make note that locals wear a traditional dirndl, which you can buy once you're in Munich. This Bavarian dress is a great way to get into the spirit of the event and embrace the local culture. You can buy one cheaply at the store C&A along with a blouse to wear underneath. To dress like a local, pair the dress with ballet flats – do not wear high heels or sneakers with the Dirndl.  A trendy, yet untraditional option is to wear a pair of lederhosen under the dress.
Tip: Be careful which way you tie the bow. To the left means you're single and to the right means you're taken!
Oktoberfest tips:
If you want a table at the event, call and reserve at least a few months in advance.
Some tents are more popular so even if one is packed it doesn't mean that all of them will be. Be sure to explore the different tents, as some will be busier than others. Get to the event before noon for the best chance of getting a seat. 
Book accommodation at least six months in advance, as most places book up right away. Airbnb is a great option, as it's cheaper than most hotels.
Make sure to arrive before noon because it gets busier in the afternoon and evening.
What to wear in Munich in Winter
Packable Down Jacket /Waterproof Boots / Merino-Wool Dress /  Jeans / Anorak
WEATHER
Alex Says: December through March can get super cold in Munich, and while there isn't a huge amount of rain, it does tend to snow.  
PACKING
As you prepare what to wear in Munich in the winter, don't forget a pair of warm and waterproof winter boots. Leather boots with a wool interior will keep your feet warm and dry. Wear a pair of pants and a warm sweater to keep the chill off and layer with a winter jacket.  If you can't travel without a dress, then a woolen dress like this one is the best option in the winter months. A cute scarf is a great option as the additional layer adds warmth and looks stylish, too.
Read our guide on how to stay warm in cold weather for all your winter travels!

---
What are your tips on what to wear in Munich?
---
Read more posts about Europe:
Suggested Travel Resources:
Download our free 10 Step Packing Guide for Europe and pack light stylishly!
---
LIKED THIS POST? PIN THIS PIC TO SAVE IT!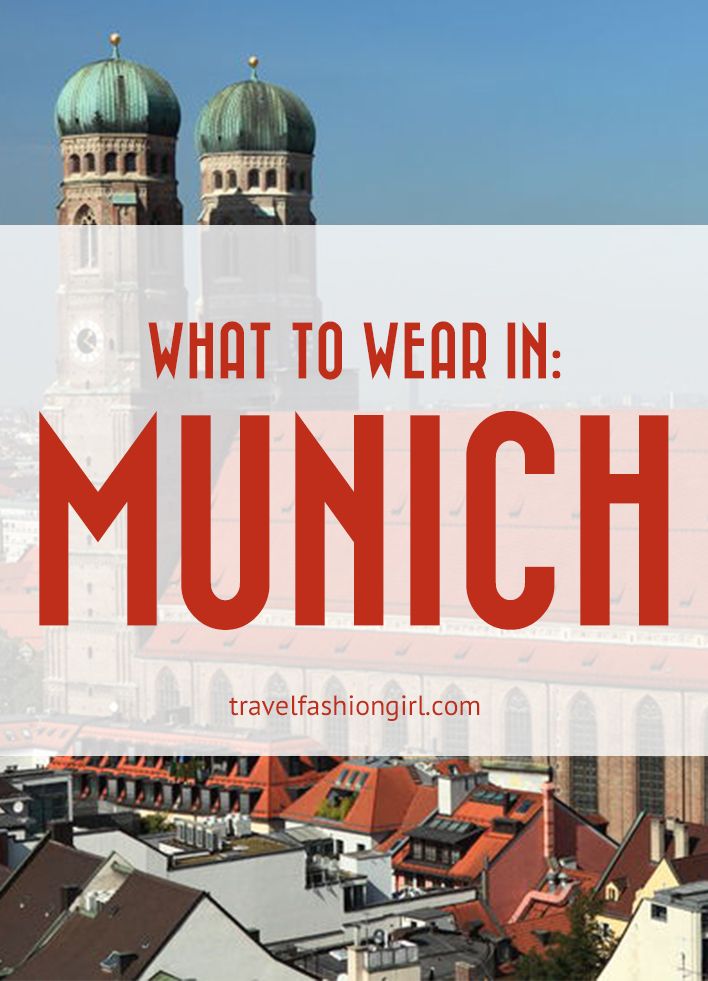 ---
I hope you liked this post on what to wear in Munich. Don't forget to share the love on Facebook, Twitter, and Pinterest. Thanks for reading!
---
Author Bio: Annie Jarvis is relatively new to the traveling world and has just completed a five month journey around South East Asia, India, and the US. She loves diving, skiing, cooking, hiking, and writing about her adventures on her Refreshing the Page blog.
---
Liked this article? Check out similar posts:
Share and Enjoy