---
Need tips on what to wear somewhere else? For a full listing of all our destinations, please visit our packing list page!
---
Wondering what to wear in Rome? We've got the do's and don'ts of what to add to your Italy packing list when visiting this fabulous city. Keep reading to learn more!
---
What to Wear in Rome: Italy Packing List 
---
When in Rome, do as the Romans! The best way to dress appropriately when visiting a new city is by taking a look at what the locals are wearing. Rome native Lucia is here to offer Travel Fashion Girls advice on what to wear in Rome when you visit her beautiful city during the summer.
To enjoy your stay in the Eternal City, you need to pack the right clothes so you can comfortably enjoy all the beautiful Italian sights.

Things to Consider
There are three main things to keep in mind when planning what to wear in Rome:
1. The weather in the summer is scorching hot. You might find yourself so overwhelmed by the heat that all concept of style goes out the door in desperation to stay cool. Choose pretty but practical clothing in breathable fabrics like cotton, linen, and rayon.
Read these tips on how to choose the best fabrics for travel.
2. Visiting religious sites like the Vatican requires modest dress. However, you likely won't want to cover up in the heat. The easy solution: an airy dress that covers your knees. Store a light layer in your purse, like a thin cardigan or denim jacket, so you can throw it on when you enter the site.
Read this to find out exactly what to wear to the Vatican.
3. The cobblestone streets are brutal. Those cute strappy sandals or fabulous heels you planned to wear in your Instagram pics in front of the Colosseum? Forget them.

Classic Sneaker | Dress Sandal | Wedge Sandal
When it comes to Rome on the summer, most travelers had one of two looks: cute dress and sandals or cute dress and trainers. My guess is that by the end of their first day sightseeing they quickly realized they wouldn't be able to continue unless they wore more practical shoes.
Find out what's the most comfortable walking shoes for travel!
Don't let this be you.
The last thing you'll care about after a long, hot day of walking around Rome is whether or not your shoes are fashionable! When your feet hurt, nothing else matters, so plan strategically from the start. Plan for tired feet and consider the 90+ degree heat when you plan what to wear in Rome in summer.
Here are some ideas of practical yet fashionable shoes to wear when tackling cobblestones in Europe!
Take the above items into consideration when planning your Italy packing list for Rome. Here are some detailed packing suggestions:
What to Pack for Rome, Italy
Tank Top | Blouse | Ruffled Blouse | Tie Front Top | Ribbed Dress | Striped Dress | Romper | Pants | Jacket | Sweater | Sleeveless Top | Skirt | Sandals | Shoes | Hat | Backpack
ONE LONG DRESS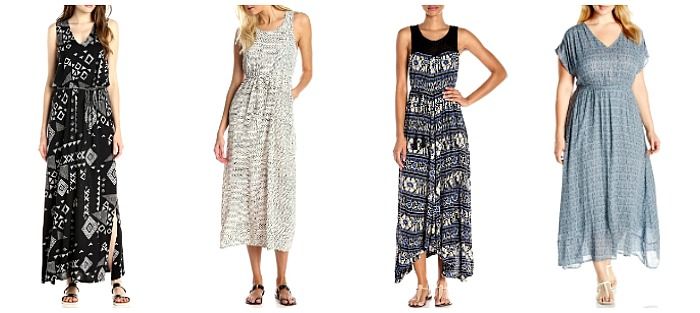 Sleeveless Dress | Maxi Dress | Printed Dress | Paisley Maxi Dress
Dresses are a girl's best friend when it comes to traveling!
They're feminine, so you instantly feel girly and dressed up.
You don't have to worry about mixing and matching; they're an all-in-one outfit.
The right dress can keep you fresh and cool in the oppressive summer heat of Rome (or any destination)!
The key to choosing the right dresses is all in the fabric. For summertime, avoid fabrics like polyester and opt for breathable styles in various lengths in rayon, cotton, viscose, and linen.
Start by reading these general tips on packing for summer travel:
As you plan what to wear in Rome, make sure you pack at least one dress that falls below your knees so you can wear it to the Vatican, looking respectful but feeling fresh. Whether it's a maxi (long length) dress or one that falls just below your knees, choose a classic cut that doesn't scream beach.
Want more inspiration? Take a look at these summer maxi dresses!
TWO OR MORE SHORTER DRESSES OR ROMPERS
Floral Dress | Knit Dress | Stained Glass Dress | Everyday Shirtdress
Traveling for one week? Pack seven dresses! Talk about a minimalist, feminine, and SIMPLE capsule wardrobe! After experiencing the blistering June heat in Rome, I'd now choose to only pack airy dresses on a summer trip.
For added versatility, these are popular convertible travel dress styles!
Choose whatever length is most comfortable, but don't forget the secret is all in the fabrics. Sleeveless styles will offer the most comfort in the heat.
Strapless bras don't work for you? Have you ever had a bra fitting? It's life changing NO MATTER your size! Knowing your right bra size can open up many new clothing options. Learn more!
Jersey Romper | Skort Romper | Woodstamp Romper | Culotte Jumpsuit
A wonderful alternative to dresses is a romper. These are great because you have the convenience of wearing shorts without feeling like you're dressed inappropriately in a stylish city like Rome.
The main thing to remember is to avoid items that are overly casual. Look for structured fabrics. In this case, a polyester (or other synthetic) blend would usually be dressier than an all-cotton style. We recommend a classy, short black romper that looks dressy, comfortable, and casual at the same time.
Read these tips on how to avoid a boring all-black wardrobe when you travel!
Don't want to show your legs? Rompers come in all pant lengths! You can wear a long romper instead of a maxi dress if you feel more comfortable.
Stay away from polyester when your legs are covered and look for rayon or viscose styles instead.
If you like dresses but hate the dreaded chub rub, find solace in these thigh chafing products!

ONE SKIRT

Printed Skirt | Full Skirt | Slub Ponte Skirt | Drawcord Skirt
If you're not much of a dress person and prefer separates that can mix and match, then a skirt is perfect for you. Like dresses, choose summer-appropriate fabrics like rayon, cotton, and linen.
For added versatility, these are popular convertible travel dress styles!
If you only pack one skirt, choose one that can be worn with all your tops, for maximum versatility.
The easiest way to pair separates is to choose solid, neutral color tops and a printed or solid color skirt to match. Unless you're a pattern pro, avoid too many prints and colors in both tops and bottoms.
Learn more tips on mixing patterns.
ONE PANT (OPTIONAL)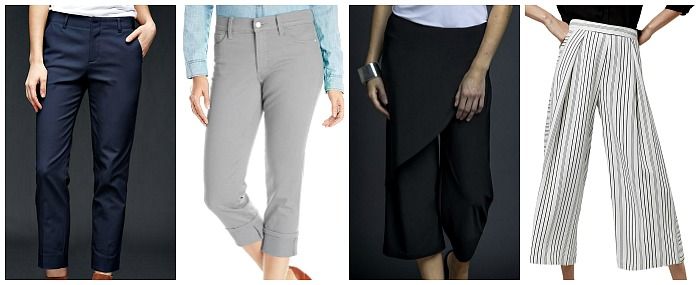 Slim Pants | Capri Jean | Cropped Pants | Trousers
If you're not a fan of long skirts, dresses, or rompers, bring trousers that you know you'll be comfortable wearing in the heat. Avoid jeans and opt for lightweight capris or wide leg trousers.
These are the best leggings for women that travel as voted for by our readers!
Always check the weather before your trip to determine the expected highs and lows in the forecast. This will give you an accurate idea of whether you need to bring trousers to wear in Rome. If the temperature in the day or night seems like it will be cool during your trip, bring one pair of pants.
Start by reading these general tips on packing for spring travel:
Even if you don't plan to wear pants during your trip, you may want to wear a pair to travel to and from Rome from your destination. In this case, wear a pair in-flight that you could also wear in the city if needed.
These are the best travel pants for women!
FOUR TO FIVE TOPS

Wrap Tank | V-Neck Tee | Sleeve Tee | Sleeveless Tunic
It can be difficult to find summer tops that look city- versus beach-ready. However, the key is to choose neutral colors in classic shapes and styles that can be paired with detailed, structured, or colorful bottoms.
Bring along a few basics you can mix and match with anything, like a timeless white v-neck tee or a sleeveless well-fit blouse. Avoid logo tops or t-shirts for a minimalist, yet chic, look.
Simple looks effortlessly chic when you have clothing that fits you well and is tailored for your body.
If you're traveling for one week, then plan for seven outfits. In this case, if you plan to bring dresses, just subtract seven with the number of dresses you plan to pack and then you know how many tops you need.
For example, if you plan to bring four dresses, then you only need three tops and one or two bottoms to make seven days' worth of outfits.
Likewise, if you plan to bring two dresses, then you'll need five tops plus two or three bottoms so you can have a unique outfit every day of the week without needing to do laundry.
Read our four custom capsule wardrobe guides for a more thorough breakdown!
For tops, bring at least one light long sleeve that you can layer over the other tops on a cooler day or during your visit the Vatican. The rest of your tops should be breathable, to keep you cool.
Avoid any blouses that need under layers–you want to keep your clothing as far away from your skin as possible, especially on humid days.
Choose colors that can mix and match with all your skirts or pants so you can wear them interchangeably to make various outfits.
ACCESSORIES

Jacket | Sunglasses | Pocket Rome | Backpack
Did you know you can make three weeks' worth of outfits with just eight to ten pieces of clothing? Learn how here!

Outfit Ideas
---
---
Please read this 10-Step Italy Packing Guide for more tips on what to wear in Rome. 
What's on your Italy packing list? Share in the comments below!
---
Please note: Most of Europe's budget airlines have this carryon bag allowance: 55cm x 40cm x 20cm. Always check your airline's individual baggage rules and regulations in advance.
---
For more Rome and Italy packing list, please read:
For more tips on Europe packing lists, please read:
Suggested travel resources:
Please read our Ultimate Packing List for Europe featuring stylish outfits and travel tips for 9 countries.
---
LIKED THIS POST? PIN THIS PIC TO SAVE IT!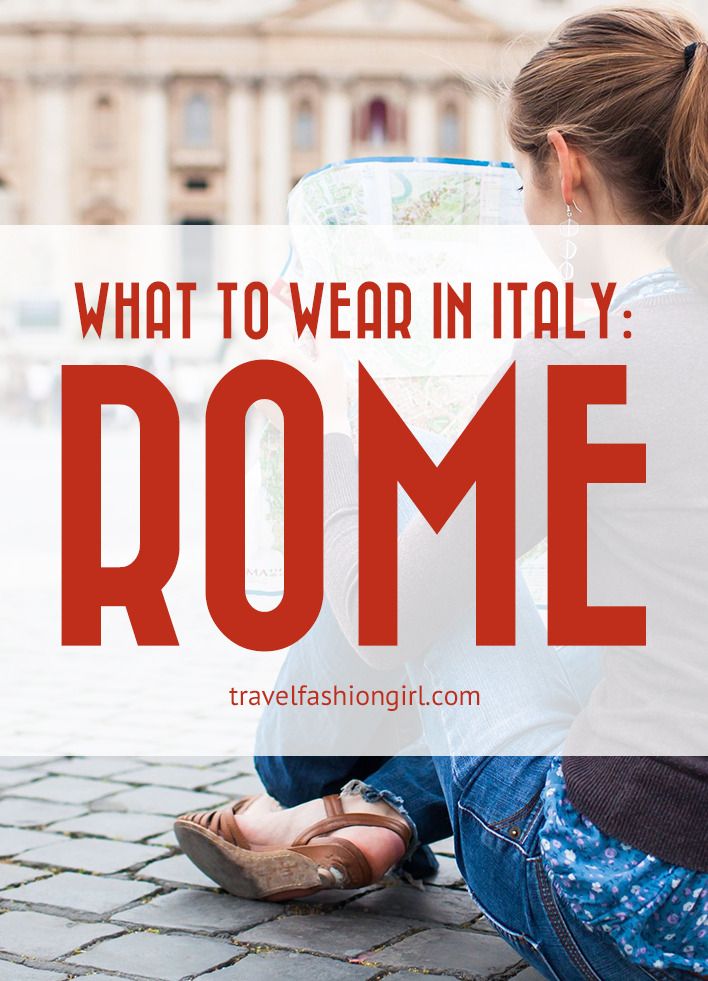 ---
I hope this packing list helps you plan what to wear in Rome. Don't forget to share the love on Facebook, Twitter, and Pinterest. Thanks for reading!
---
Liked this article? Check out similar posts: